Five cities and the state of California are getting tailored support from the federal government to reduce homelessness under a new initiative by the White House. The administration is sending a federal official into each community for up to two years to help cut red tape and better access federal programs, according to a plan that unveiled Thursday. The cities – Chicago, Dallas, Los Angeles, Phoenix, and Seattle – along with California are home to half of the nation's homeless population. Over the course of a year, more than a million individuals and families experience homelessness in the United States, and many more are at risk for homelessness, according to the administration. In addition, more are experiencing it in unsheltered settings, such as encampments. The Associated Press has the story:
WH: Fed aid to reduce homelessness in 5 cities
Newslooks- LOS ANGELES (AP)
Five major U.S. cities and the state of California will receive federal help to get unsheltered residents into permanent housing under a new plan launched Thursday as part of the Biden administration's larger goal to reduce homelessness 25% by 2025.
The All Inside initiative will partner the U.S. Interagency Council on Homelessness and its 19 federal member agencies with state officials in California and local governments in Los Angeles, Chicago, Dallas, Seattle and the Phoenix metro area.
The goal is for the federal government to provide "knowledge, resources and elbow grease" to population centers where nearly half the nation's unhoused residents live, said Susan Rice, President Joe Biden's domestic policy advisor.
The administration will offer "tailored support" for two years to improve efforts toward housing unsheltered people in the participating communities, including embedding a federal official in each area, officials said.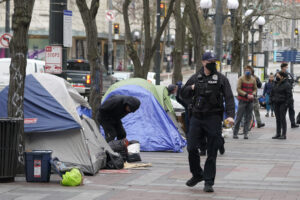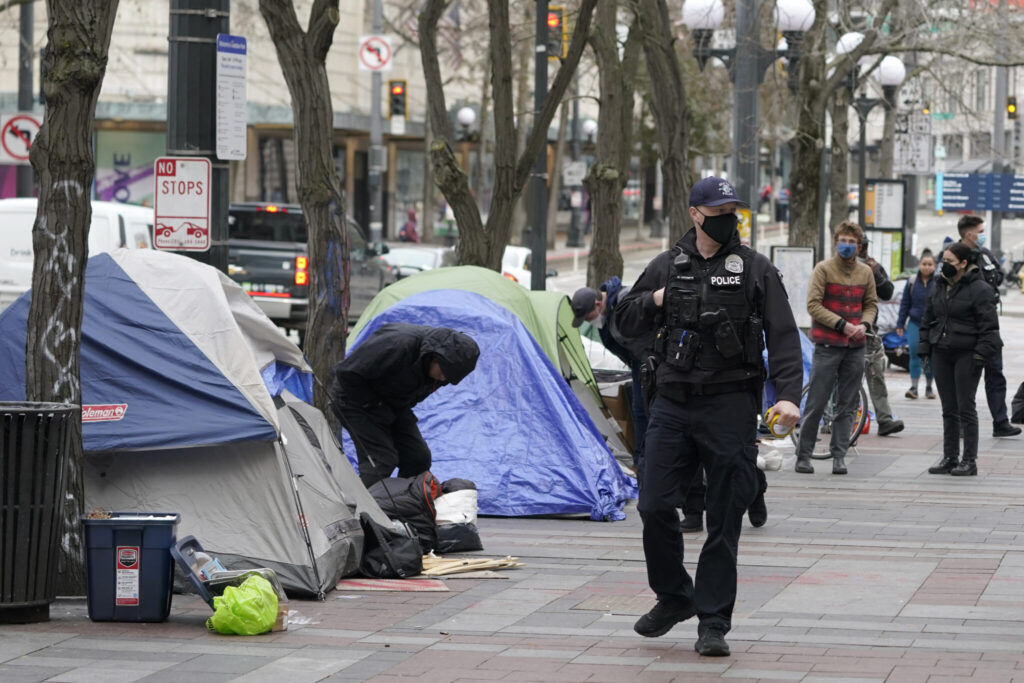 In addition, teams will be deployed to help the communities obtain federal funding, establish a network of resources and identify areas where regulations can be loosened and the process for securing housing can be sped up.
Philanthropic groups and private businesses will be invited to help identify opportunities for support and collaboration, officials said.
More than 580,000 Americans were homeless in 2022, with 4 out of 10 of them unsheltered and sleeping on sidewalks and in tents and cars, Rice said.
"We know we cannot meaningfully address our nation's homelessness problem without a distinct focus on unsheltered homelessness," she said during a livestreamed announcement with the city's mayors and other officials.
Agencies, including the Department of Health and Human Services, Housing and Urban Development, Social Security Agency, Department of Labor, Federal Emergency Management Agency, will be involved under Thursday's announcement to help coordinate housing opportunities.
Funding specifics were not offered, but the White House said the program will build on the $2.5 billion already allocated to prevent homelessness under the administration's American Rescue Plan and $486 million in the Department of Housing and Urban Development funding released to local municipalities earlier this year.
Los Angeles Mayor Karen Bass said she hoped the initiative would unstick the current bottleneck plaguing her program Inside Safe, which offers homeless people motel rooms and a path to permanent housing with services. The LA initiative has over 1,200 enrollees so far, she said, but the process is moving slowly because of bureaucratic red tape.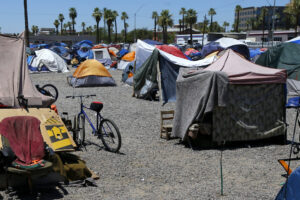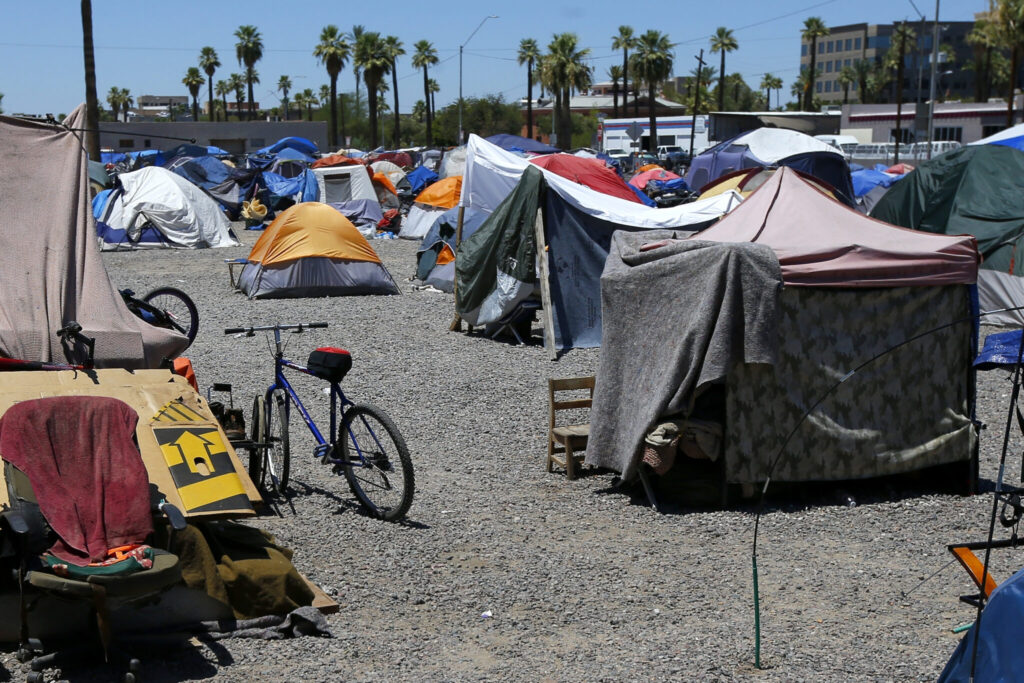 "If anything, we know that our current system on the federal, state and county level isn't designed for the emergency that we are facing today," Bass, a Democrat, said.
Seattle Mayor Bruce Harrell said the White House plan will "unite our systems," bringing solutions that are effective in some cities to other areas.
"What's working in one city will work here because we're dealing with the same American issues," Harrell, a Democrat, said.
The Seattle area had the nation's third highest population of homeless residents in 2022, after Los Angeles and New York, at more than 13,300, according to a one-night count required by the federal government.
Seattle, King County and nearby cities joined together to launch a regional homelessness authority two years ago. But many officials say the new agency has underperformed, been beset by political fights and had trouble fulfilling administrative duties such as executing contracts with service providers.
Meanwhile, the city of Phoenix is under increasing pressure to do something about a massive downtown encampment known as The Zone, where as many as 1,000 unhoused people have congregated near social services.
Democratic Gov. Katie Hobbs, a former social worker, successfully pushed for $150 million to be included in Arizona's Housing Trust Fund in the state's budget to shore up rent and utility assistance programs, eviction prevention, and build new shelters and affordable housing.
Biden's All In strategy roadmap made public last December follows a 2010 effort called Opening Doors, which was the nation's first comprehensive strategy seeking to prevent and end homelessness.