With a tug on a shroud from a U.S. Capitol police officer Wednesday morning, Willa Cather became Nebraska's second representative in Statuary Hall, her newly unveiled bronze statue standing a few feet away from that of Ponca Chief Standing Bear in the Capitol space that was the first chamber of the House of Representatives. The Associated Press has the story:
Willa Cather's bronze statue unveiled in Capitol
Newslooks- WASHINGTON (AP)
Willa Cather, the Pulitzer Prize-winning American author renowned for her portrayal of the lives of pioneer settlers in the U.S. Heartland, was honored Wednesday with the unveiling of a bronze statue in her likeness in the U.S. Capitol's National Statuary Hall.
The statue's creator, Littleton Alston, a professor of sculpture at Creighton University, is the first Black artist to have work represented in the national collection.
Cather, whose works include "My Ántonia" and "O Pioneers," spent her young years in Red Cloud, Nebraska, and graduated from the University of Nebraska in 1895. She won the Pulitzer Prize for the novel "One of Ours."
U.S. Rep. Adrian Smith, a Republican from Nebraska, noted that Cather was a trailblazer in the literary world who has earned a lasting place among the great American writers.
And U.S. Sen. Deb Fischer of Nebraska said Cather's fiction "truly feels like it grew from the soil of Nebraska."
"For decades until her death in 1947, Cather was unable to shake her creative spirit away from its home on the open plains of the Heartland," Fischer said.
Officials also recognized Alston.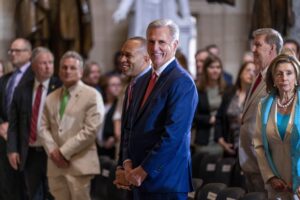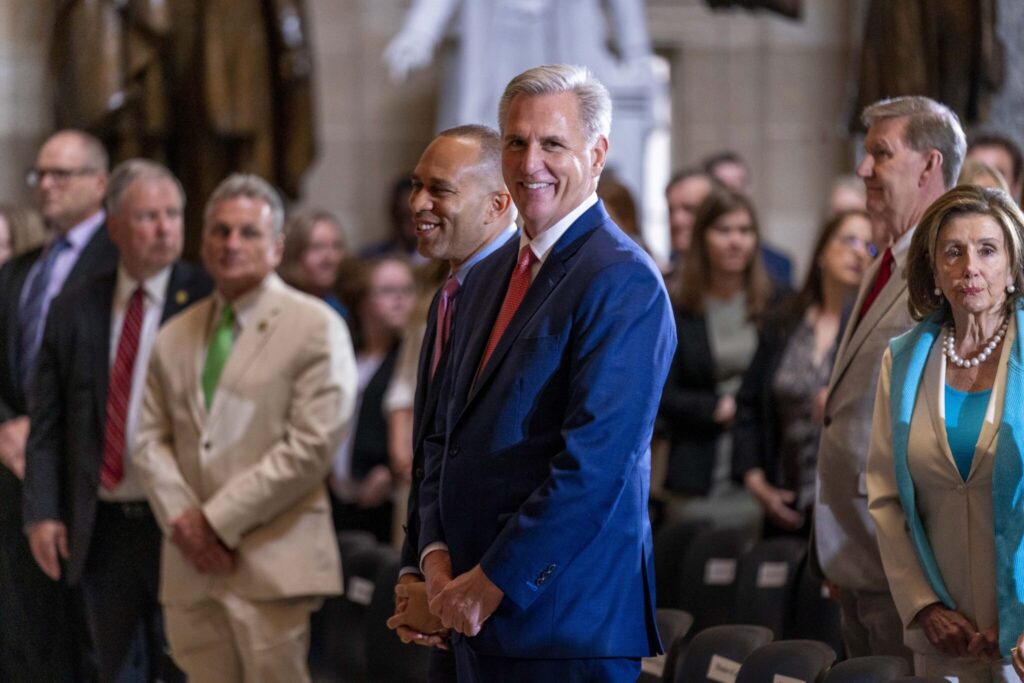 "You're work inspires us, and hopefully this experience can inspire all of us in this room to go home and to do a little bit more than we ever thought we could," Nebraska Gov. Jim Pillen said.
Republican House Speaker Kevin McCarthy told the crowd that Cather's prose is still celebrated because it gave a voice to pioneers who chose to take a chance for a better life.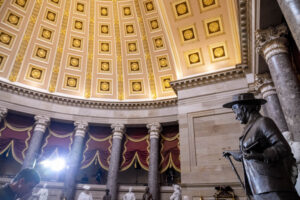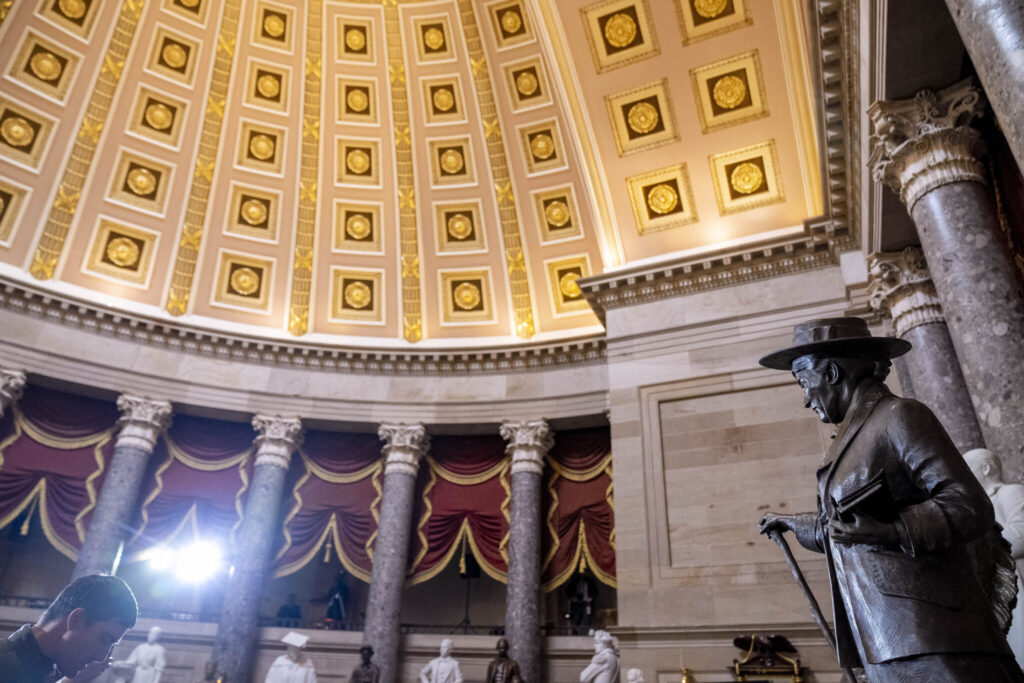 "Nebraskans are lucky to call Willa Cather one of their own," McCarthy said. "But ultimately, her work belongs here because it is American to the core. Her authenticity, emotion, artistry spoke of Americans' fundamental values. Ultimately, it reminds us that this is a land of opportunity."
Each state has two statues at the U.S. Capitol, with many in the Statuary Hall. Nebraska's other statue, of Ponca Chief Standing Bear, was unveiled in 2019.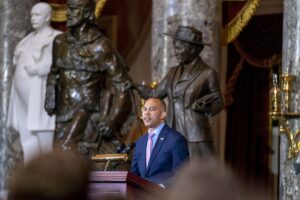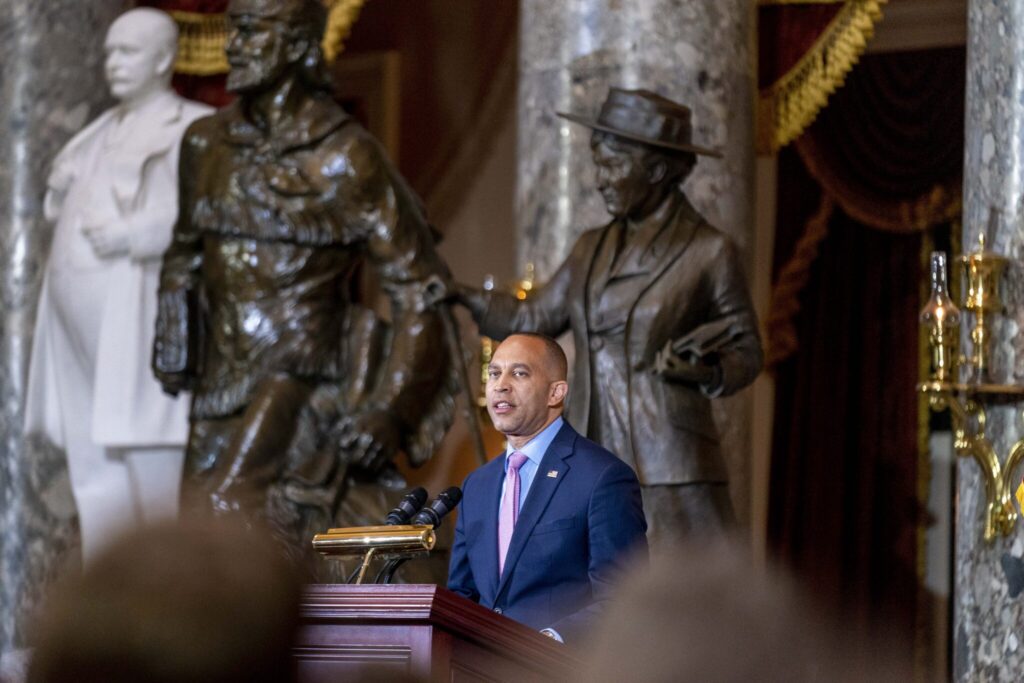 U.S. Rep. Hakeem Jeffries of New York, the Democratic minority leader of the House, said Cather was the first Pulitzer Prize winner and 12th woman recognized in the collection. He said she and Standing Bear captured "the heart and soul of the great state of Nebraska."
"Her stories are the stories of people who risked everything," Jeffries said. "She captured in such a powerful way the story of America and our country's exceptionalism."