The Federal Reserve signals that it will forgo an interest rate hike this month, which led Global stock markets and Wall Street futures rising Friday. The U.S. Senate's passage of a bill to suspend the debt ceiling and avert a disastrous default participates in the optimistic atmosphere in global markets. The Associated Press has the story:
World, Wall Street rise; Fed to ease rate hikes
Newslooks- BEIJING (AP)
Global stock markets and Wall Street futures rose Friday ahead of a U.S. jobs market update after Federal Reserve officials reignited hopes that another interest rate hike might be postponed.
London and Paris opened up more than 1%. Hong Kong surged 4% after U.S. lawmakers approved a deal to avert a government debt default. Shanghai, Tokyo and Seoul also advanced.
Wall Street's benchmark S&P 500 index rallied 1% on Thursday after data showed manufacturing and retail activity weakening. That added to hopes the Fed might decide upward pressure on prices is easing and more rate hikes can be postponed or scaled down.
"Skipping a rate hike" at this month's Fed meeting would let policymakers "see more data before making decisions," said a board member, Philip Jefferson. The president of the Federal Reserve Bank of Philadelphia, Patrick Harker, made similar comments.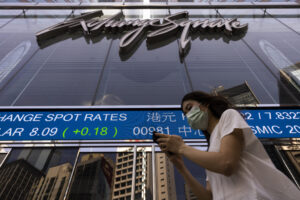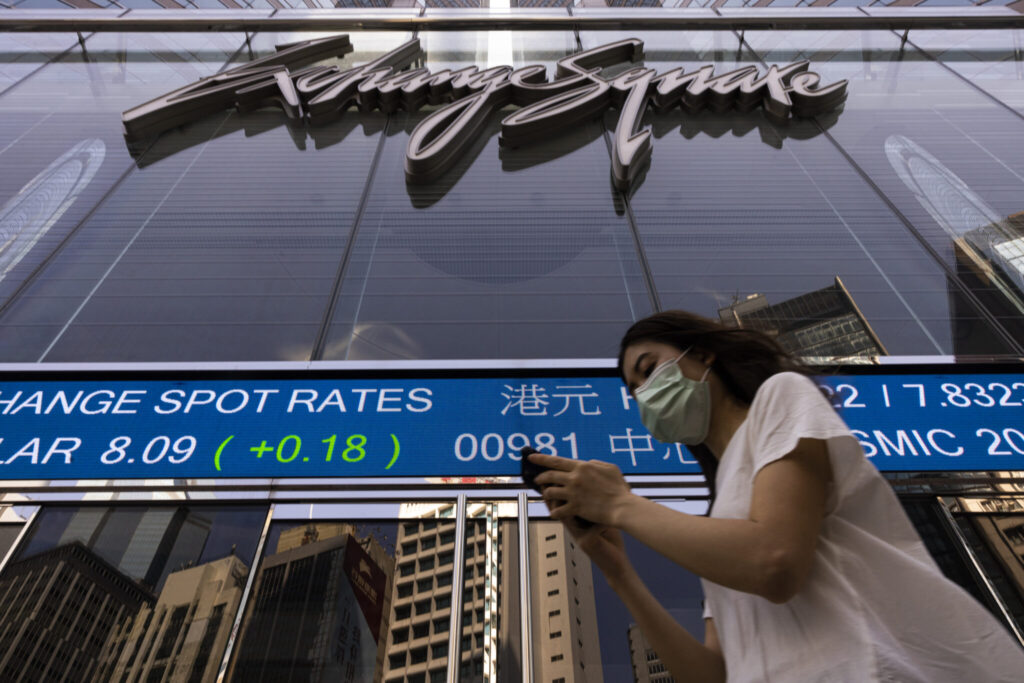 The statements "reignited the prospect of skipping a hike" after strong jobs data last week fed fears of more increases, said James Knightley of ING in a report.
However, if U.S. government data Friday show the job market still is strong, that "could easily swing things back in favor of a hike," Knightley said.
Late Thursday, the Senate gave final approval to an agreement to raise the amount the government can borrow in exchange for spending cuts.
The widely expected step removed the threat of default that roiled markets last week before President Joe Biden and House Speaker Kevin McCarthy negotiated a compromise.
In early trading, the FTSE 100 in London was up 1% at 7,568.57 and the CAC 40 in Paris advanced 1.3% to 7,227.78. The DAX in Frankfurt rose 1.1% to 16,019.91.
On Wall Street, futures for the S&P 500 and the Dow Jones Industrial Average were up 0.4%.
On Thursday, the Dow gained 0.5% and the Nasdaq composite jumped 1.3%.
In Asia, the Shanghai Composite Index gained 0.8% to 3,230.06 and the Nikkei 225 in Tokyo added 1.2% to 31,524.22. The Hang Seng in Hong Kong jumped 4% to 18,949.94.
The Kospi in Seoul rose 1.2% to 2,601.36 and the S&P ASX 200 in Sydney was 0.5% higher at 7,145.10.
India's Sensex gained 0.2% to 62,521.46. New Zealand declined while Bangkok advanced. Markets in Singapore and Indonesia were closed for holidays.
While the U.S. debt agreement was positive for the markets, investors are more concerned about whether the economy will fall into a recession before inflation recedes enough to convince the Fed to ease off rate hikes.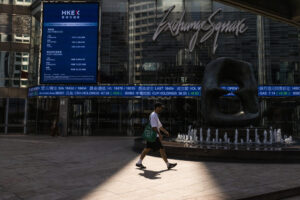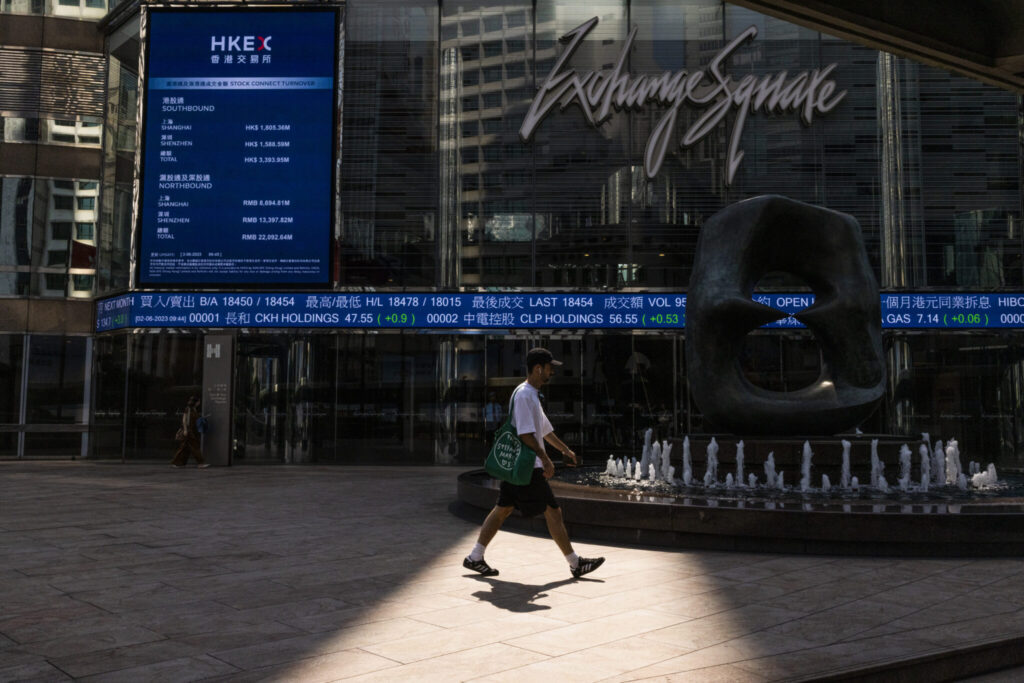 A report Thursday showed fewer workers applied for unemployment benefits last week than expected, while another suggested employers increased their payrolls last month by more than forecast.
That's good news for workers and the overall economy, but the Fed worries a strong job market could also keep pressure up on inflation.
A report from the Institute for Supply Management said manufacturing shrank for a seventh month in May. The contraction was worse than both the prior month and what economists expected.
Following those reports, traders were largely betting on the Fed to hold rates steady, though Jefferson also said that wouldn't necessarily mean the end to hikes.
Apple, Microsoft and Amazon all rose at least 1.3%. Their movements carry extra weight on the S&P 500 because they are some of the most valuable on Wall Street.
Dollar General dropped 19.5% after the retailer reported weaker profit and revenue for the latest quarter than analysts expected. It serves lower income households.
Macy's, which also owns Bloomingdale's stores, rose 1.2% after reporting better-than-expected profit but weaker revenue than forecast. It also slashed expectations for the year and said shoppers began to pull back starting in March.
Some of the enthusiasm surrounding Wall Street's recent frenzy around artificial intelligence also cooled.
C3.ai gave a forecast for revenue this upcoming fiscal year that failed to wow Wall Street like Nvidia's did last week. C3.ai tumbled 13.2%, though it's still up 210% so far this year. Nvidia rose 5.1%.
In the energy market, benchmark U.S. crude rose 81 cents to $70.91 per barrel in electronic trading on the New York Mercantile Exchange. The contract rose $2.01 on Thursday to $70.10. Brent crude, the price basis for international oil trading, advanced 88 cents to $75.16 per barrel in London. It gained $1.68 the previous session to $74.28.
The dollar gained to 138.94 yen from Thursday's 138.86 yen. The euro edged up to $1.0764 from $1.0762.