In Wisconsin, President Joe Biden told workers at a union training facility "it looks like we negotiated a deal last night" on Social Security. He was referring to a moment in the 73-minute speech when Republicans who had jeered him for saying they wanted to cut Social Security and Medicare benefits, stood up and clapped to show they support these benefits instead. The Associated Press has the story:
Biden rallies workers in Wisconsin after big speech
Newslooks- DeFOREST, Wis. (AP)
Fresh from his State of the Union address, President Joe Biden rallied supporters in Wisconsin on Wednesday, preparing for an expected reelection announcement this spring and trying to shore up the backing of working-class voters who have edged away from Democrats in recent years.
"Fighting for the sake of fighting gets us nowhere," Biden said at a training facility run by the Laborers' International Union of North America. "We're getting things done."
Workers lined up in orange shirts and hard hats behind the president as he spoke. A banner that said "union strong" hung to the side.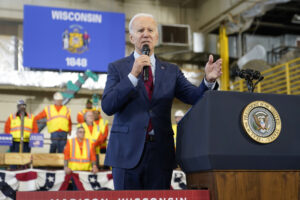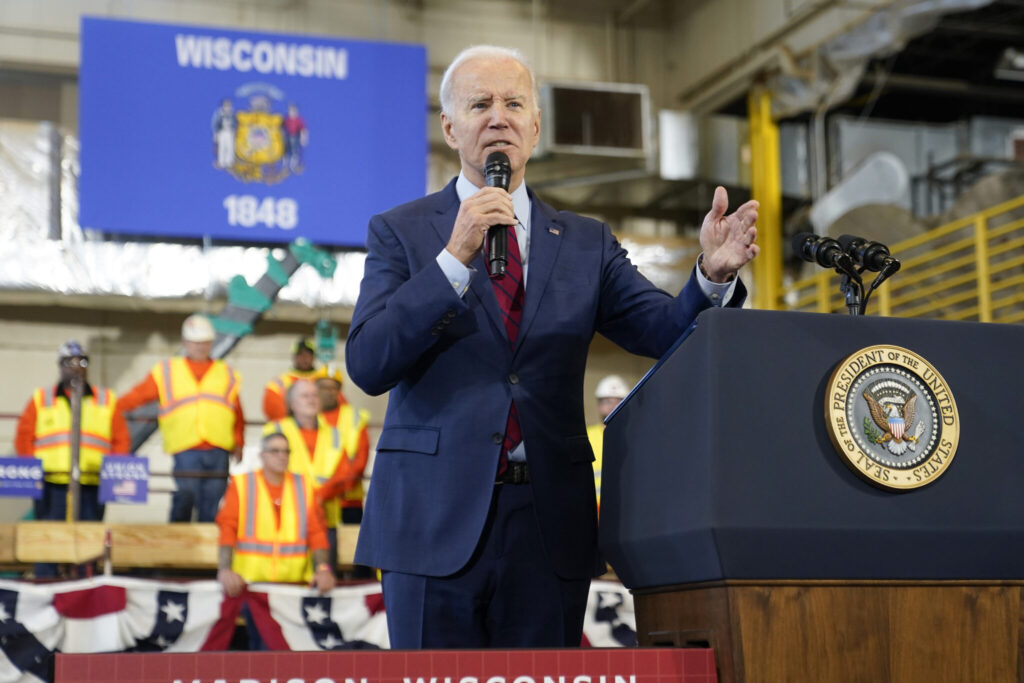 Biden, who beat Donald Trump in 2020 by a narrow margin in Wisconsin, talked about helping workers make "a couple more bucks" and preventing them from "getting stiffed" by companies that "play us for suckers."
"My economic plan is about investing in people and places that feel forgotten," said Biden, who pointed to new federal funding for a bridge and electric buses in Wisconsin.
His trip was one stop in the traditional post-State of the Union blitz, where the president, vice president and Cabinet officials fan out across the country to promote his themes from the speech. Biden's next stop is Tampa, Florida, on Thursday, where he's expected to discuss proposals to safeguard Social Security and Medicare, and lower the cost of health care.
At the training center, Biden met workers and apprentices who are learning how to do the jobs that are being created as a result of several pieces of major legislation, some of them passed with Republican support, that Biden has signed into law.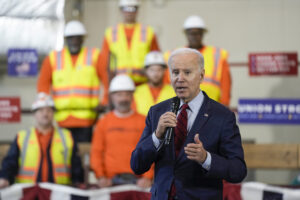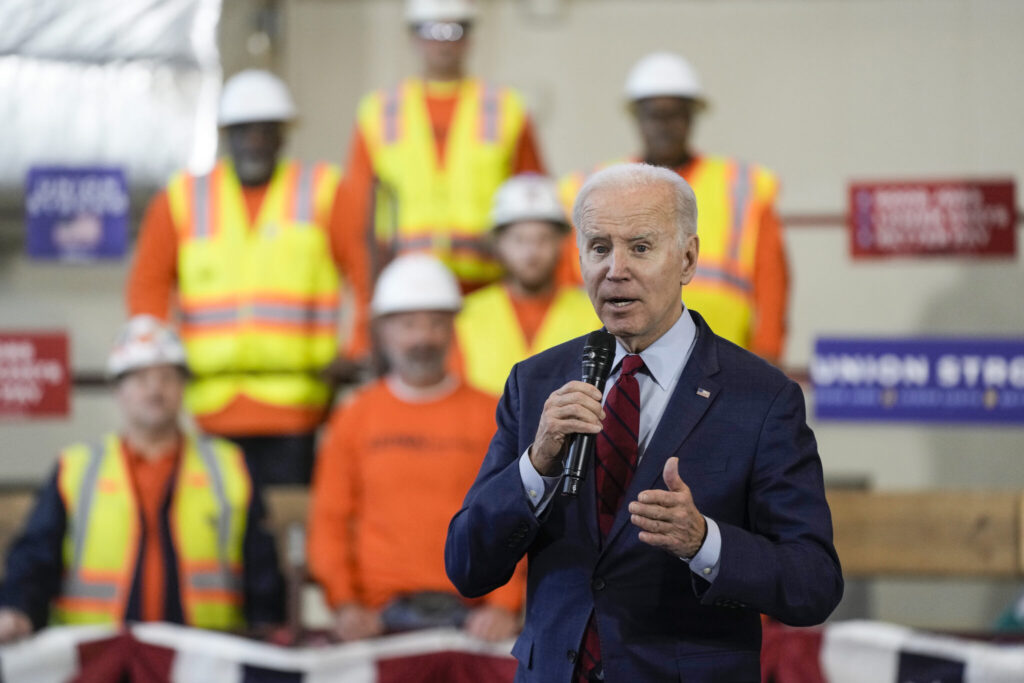 The measures include trillions of dollars for pandemic relief, rebuilding roads, bridges and other infrastructure, jump-starting the semiconductor chip industry in the United States, and boosting climate change and health care initiatives.
"He's got us in his mind, and it's good to hear," said Casey Kvalo, an underground pipe worker from DeForest. As for the job creation Biden promoted Tuesday evening, "he's right on point about it and it's exciting to hear," Kvalo said.
Tony Kurkowski, a Milwaukee highway worker and union member, said he was "pleasantly surprised" by the president's visit and focus on workers.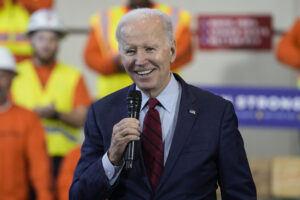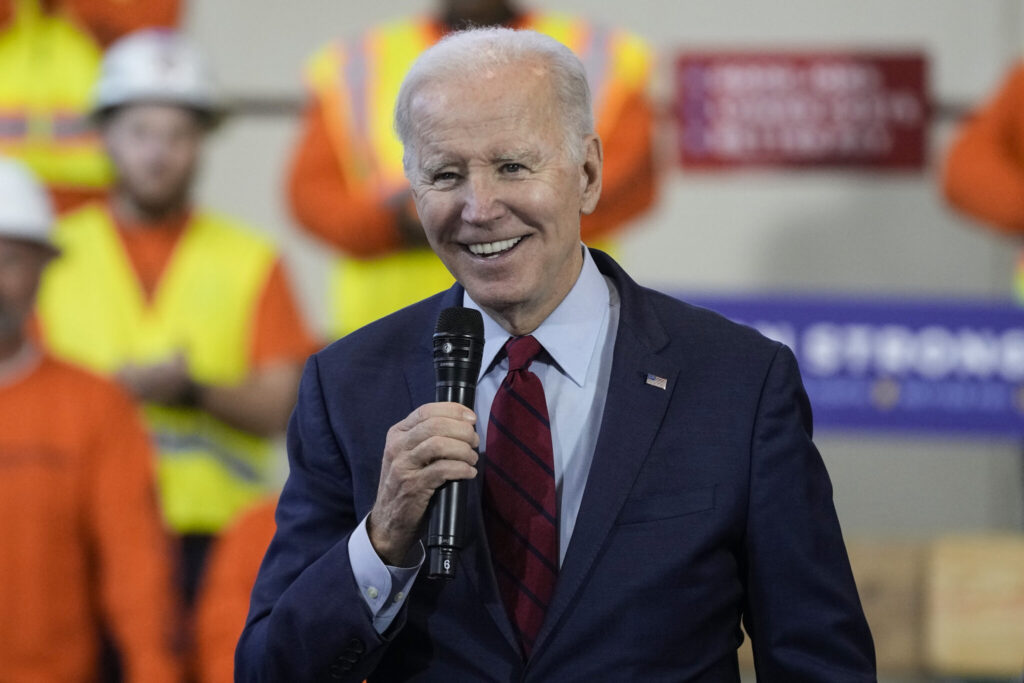 "With a lot of politicians, it's easy to take the vote for granted and once they get in have their own priorities, but it's good to see he's coming back to labor," he said.
Biden's State of the Union night also included heckling by some Republicans, who called him a "liar" and demanded that he "secure the border" with Mexico.
Vice President Kamala Harris brushed off those interruptions in an interview with "CBS Mornings" before jetting to Atlanta for her own event on Wednesday.
"The president was in command and he focused on the American people as opposed to necessarily the gamesmanship that was being played in the room," she said.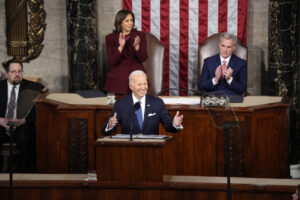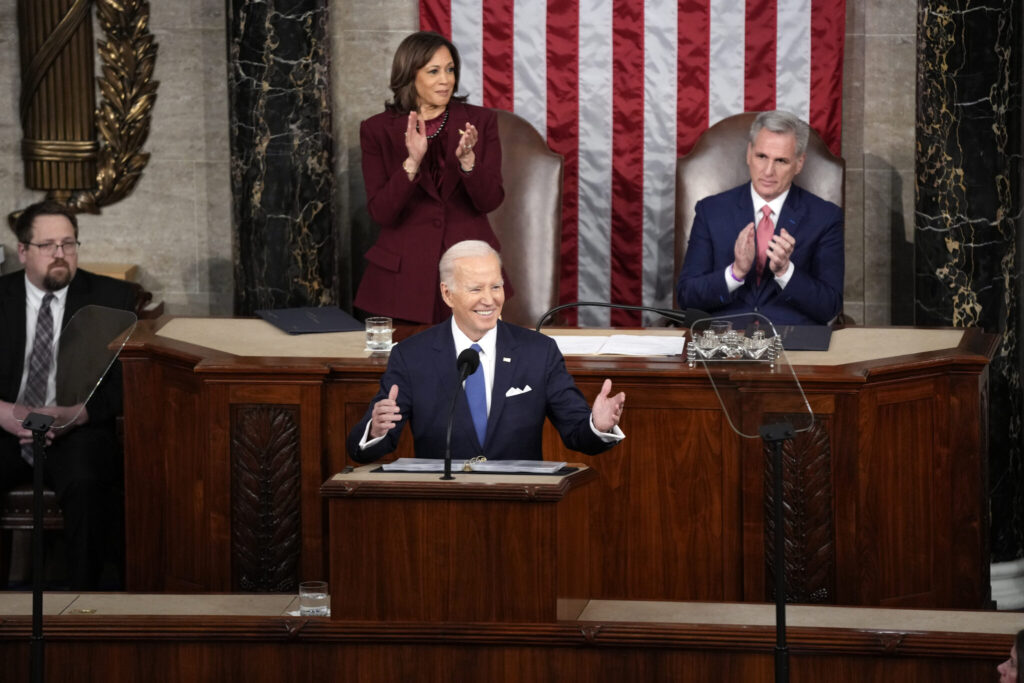 In her remarks at Georgia Tech, Harris touted investments in the green economy and the administration's fight against damage from climate change.
"We're looking at at least a trillion dollars to hit the streets of America to address some of these issues," she said.
She declared that this is "a moment where we should think of it not being about incremental change and slowly moving the needle but embarking, jumping onto a new plateau" and "establishing a whole new industry, a clean-energy economy."
Biden has said he intends to run for a second term in 2024. A formal announcement is expected in the coming months, though a majority of Democrats now think one term is plenty, according to a new poll from The Associated Press-NORC Center for Public Affairs Research.