President Joe Biden and Prime Minister Justin Trudeau announced a new accord to modify the existing Safe Third Country agreement between the United States and Canada as part of Biden's two-day visit to Ottawa. The existing Safe Third Country agreement requires refugee claimants to make their claims in the first country they arrive in to prevent them from "forum shopping" by passing through the U.S. or Canada on route to making a claim in the other country. The Associated Press reported:
Biden, Trudeau to hold talks on migration, Haiti
Newslooks- OTTAWA, ONTARIO (AP)
President Joe Biden and Canadian Prime Minister Justin Trudeau announce an agreement aiming to stem the flow of asylum seekers at unofficial border crossings from the U.S. to Canada.
The agreement on Friday comes as Biden makes his first visit to Canada as president. Wide-ranging Trudeau-Biden talks also were expected to touch on the 13-month old war in Ukraine, military spending, shared concerns about China's aggressiveness, and violence and political instability in Haiti.
Biden and Trudeau were to meet for private talks before the U.S. president was to deliver a speech to the Canadian Parliament. The leaders also were to hold a joint press conference, and Trudeau and his wife, Sophie Grégoire Trudeau, were to host Biden and first lady Jill Biden for a gala dinner before the visiting Americans were returning to the U.S. Friday evening.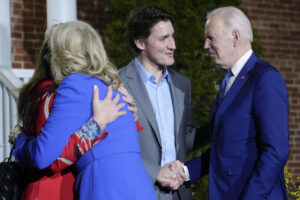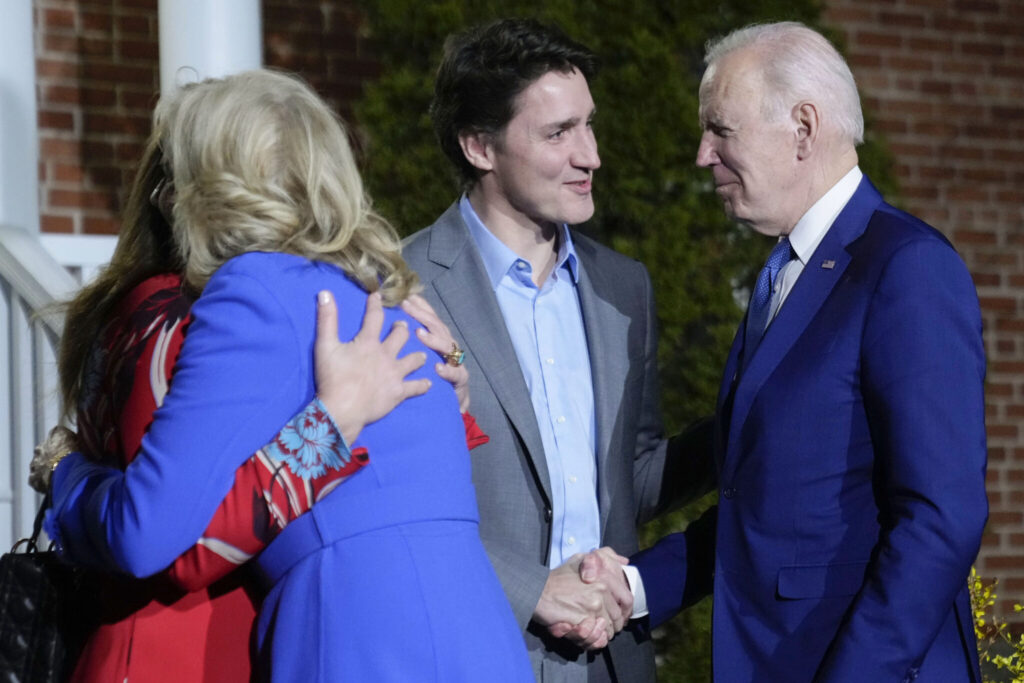 As for China, Canadians Michael Kovrig and Michael Spavor, arrested there in 2018, were expected to be on hand for Biden's Parliament speech.
The two were taken into custody shortly after Canada arrested Meng Wanzhou, the technology company Huawei's chief financial officer and the daughter of the company's founder, on a U.S. extradition request. The Canadians were held for more than than two years in China before the Biden and Trudeau governments managed to win their release. Kovrig is a former diplomat, Spavor a businessman.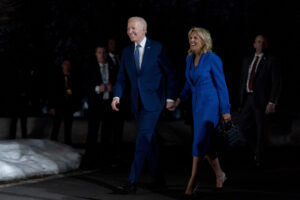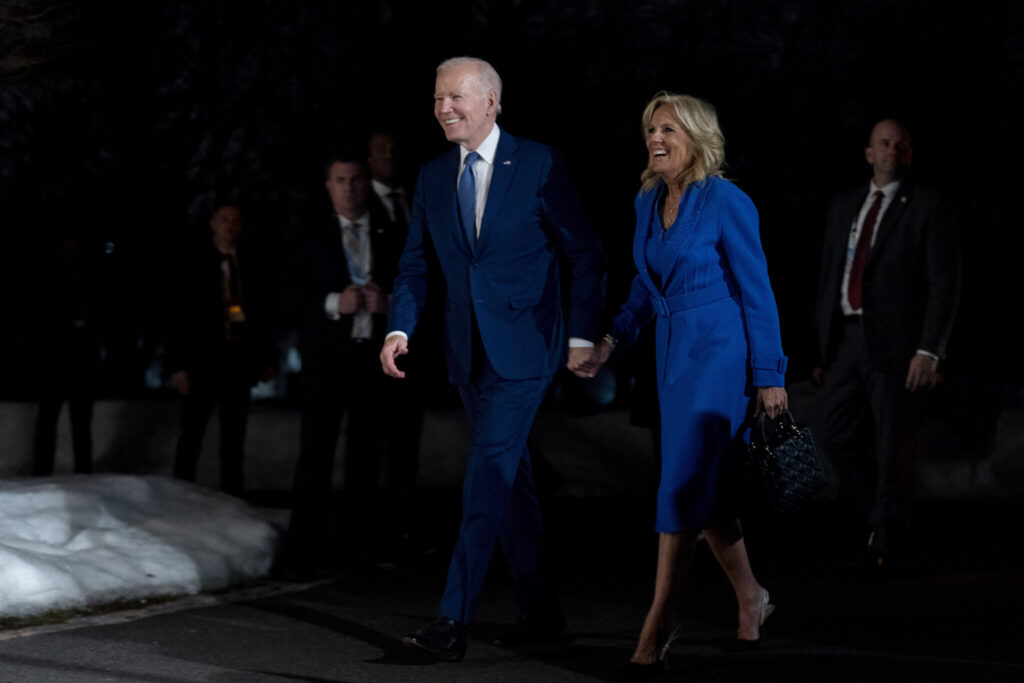 Meng reached an agreement with prosecutors that led to fraud charges against her being dismissed and allowed her to return to China.
The migration accord eliminates a loophole under existing rules and will allow both countries to turn away asylum seekers at their borders, according to U.S. and Canadian officials. The officials spoke on the condition of anonymity to discuss the deal before it was formally announced.
A 2002 agreement between the U.S. and Canada says asylum seekers must apply in the first country they arrive in. But the U.S.-Canada pact had only applied at official border crossings, creating an opening for migrants who travel through the U.S. to claim asylum in Canada, crossing illegally at Roxham Road, a half-hour taxi ride from the bus station in Plattsburgh, New York.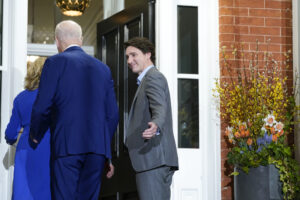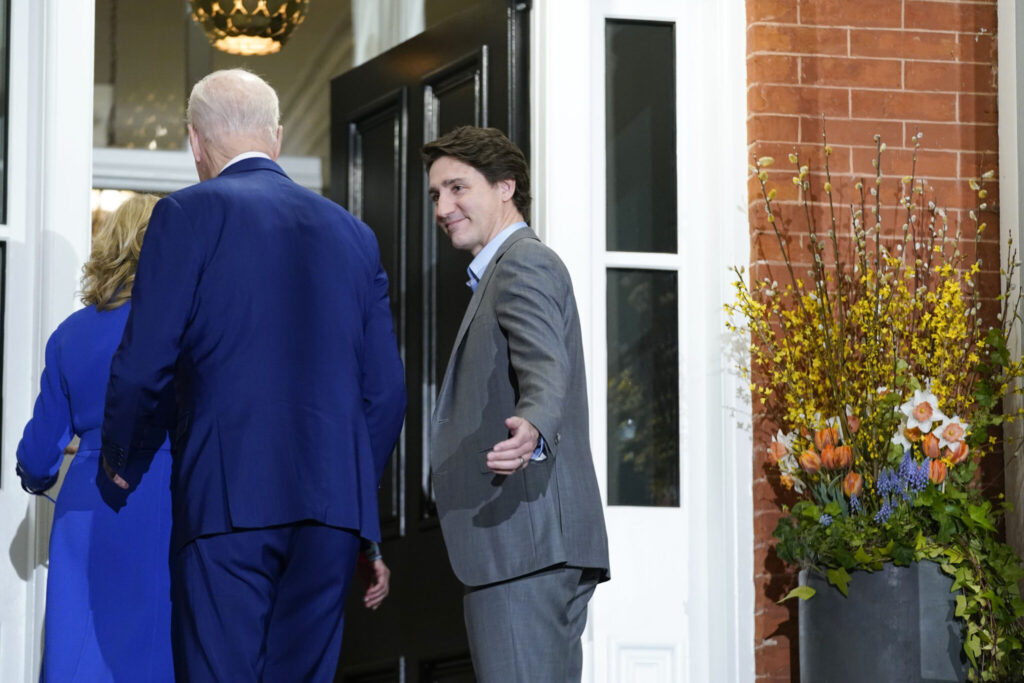 The quirk in the rules resulted in thousands of migrants annually crossing into Canada from the U.S. at a non-official checkpoint, enabling them to stay as they seek asylum instead of letting the process play out while staying in the U.S..
As part of the agreement, Canada is expected to announce that 15,000 migrants from the Western Hemisphere will be given official slots to apply to enter the country.
"We're seeing an increase in irregular migration going north into Canada, which reflects the regional and global migration challenge, as we've been talking about," White House press secretary Karine Jean-Pierre told reporters on Thursday. "We're committed to working with them to address it, including by prioritizing orderly and safe migration through regular pathways."
Regarding Haiti, Canada is being nudged by the U.S. and other allies to lead an international mission there to deal with the ongoing humanitarian and security crisis.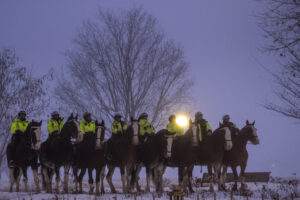 Haitian Prime Minister Ariel Henry and the country's Council of Ministers sent an urgent appeal last October calling for "the immediate deployment of a specialized armed force, in sufficient quantity" to stop the crisis caused partly by the "criminal actions of armed gangs." But more than five months later, no countries have stepped forward. Canada's top military official has suggested the country doesn't have the capacity.
White House officials said Friday's meetings would also include discussion of defense spending, an issue that's in the spotlight after the U.S. shot down a Chinese spy balloon that traversed part of Canada and the continental U.S. last month.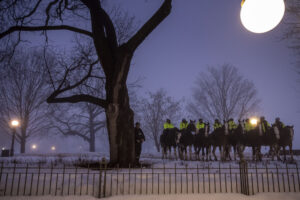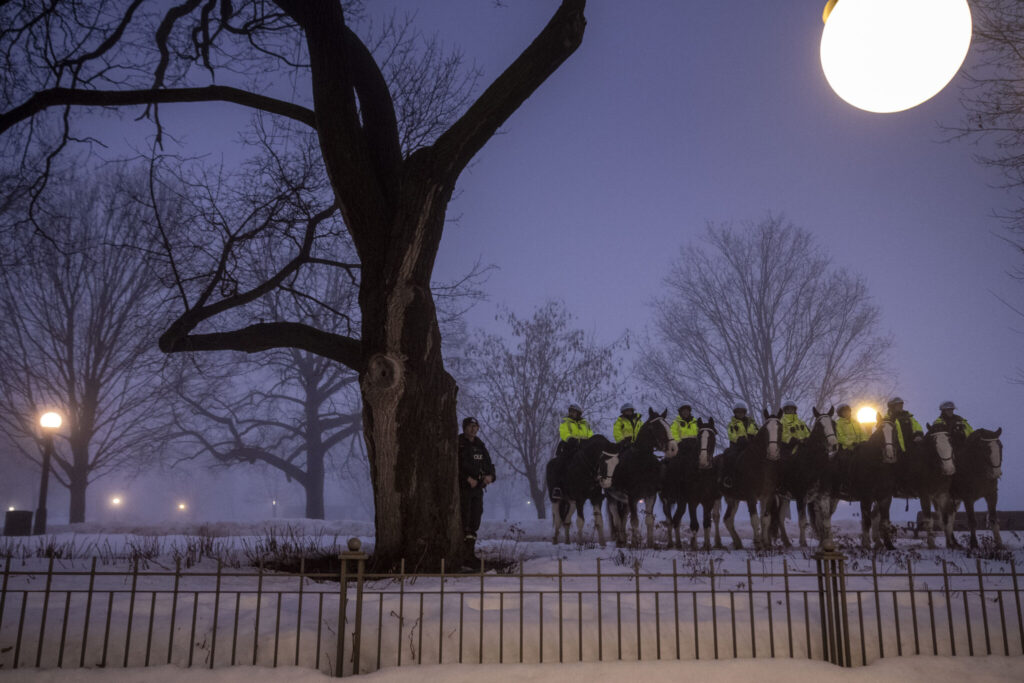 Canada has long faced calls to increase its defense spending to 2% of its gross domestic product, the agreed-upon target by NATO members. Ottawa spends about 1.2% now.
A senior Canadian official said the Trudeau government was expected to announce plans on Friday to accelerate billions more in defense spending. The official was not authorized to speak publicly on the matter and spoke only on condition of anonymity.
The Bidens arrived in Ottawa on Thursday evening and were hosted by Trudeau and his family for a gathering at the prime minister's residence.