Florida's Republican-controlled Legislature on Thursday voted to ban most abortions after six weeks of pregnancy — a key policy win for Gov. Ron DeSantis ahead of the 2024 elections. The legislation, once the Republican governor signs it, will upend Florida's status as an abortion haven in the south, cutting off access for thousands who would otherwise travel from neighboring states each year for the procedure. The Associated Press has the story:
Florida GOP passes Six-week abortion ban
Newslooks- TALLAHASSEE, Fla. (AP)
The Republican-dominated Florida Legislature on Thursday approved a ban on abortions after six weeks of pregnancy, a proposal supported by GOP Gov. Ron DeSantis as he prepares for an expected presidential run.
DeSantis is expected to sign the bill into law. Florida currently prohibits abortions after 15 weeks.
A six-week ban would give DeSantis a key political victory among Republican primary voters as he prepares to launch a presidential candidacy built on his national brand as a conservative standard bearer.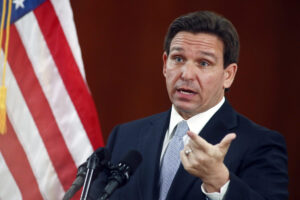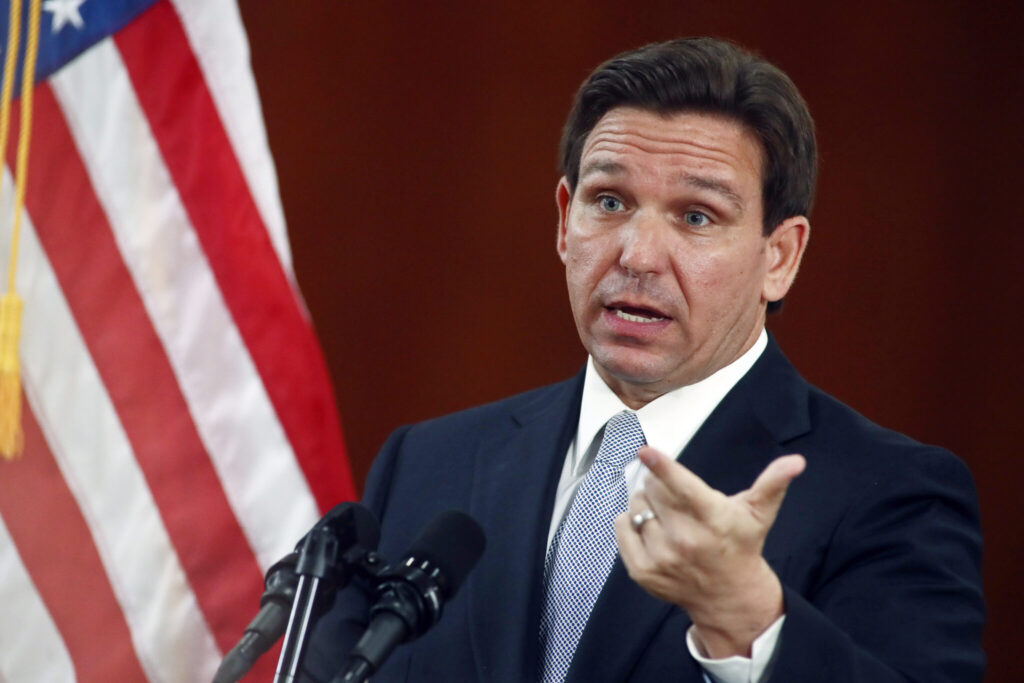 The policy would also have wider implications for abortion access throughout the South in the wake of the U.S. Supreme Court's decision last year overturning Roe v. Wade and leaving decisions about abortion access to states. Alabama, Louisiana and Mississippi have banned abortion at all stages of pregnancy, while Georgia forbids the procedure after cardiac activity can be detected, which is around six weeks.
"We have the opportunity to lead the national debate about the importance of protecting life and giving every child the opportunity to be born and find his or her purpose," said Republican Rep. Jenna Persons-Mulicka, who carried the bill in the House.
Democrats and abortion-rights groups have criticized Florida's proposal as extreme.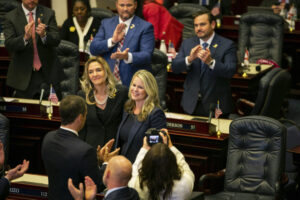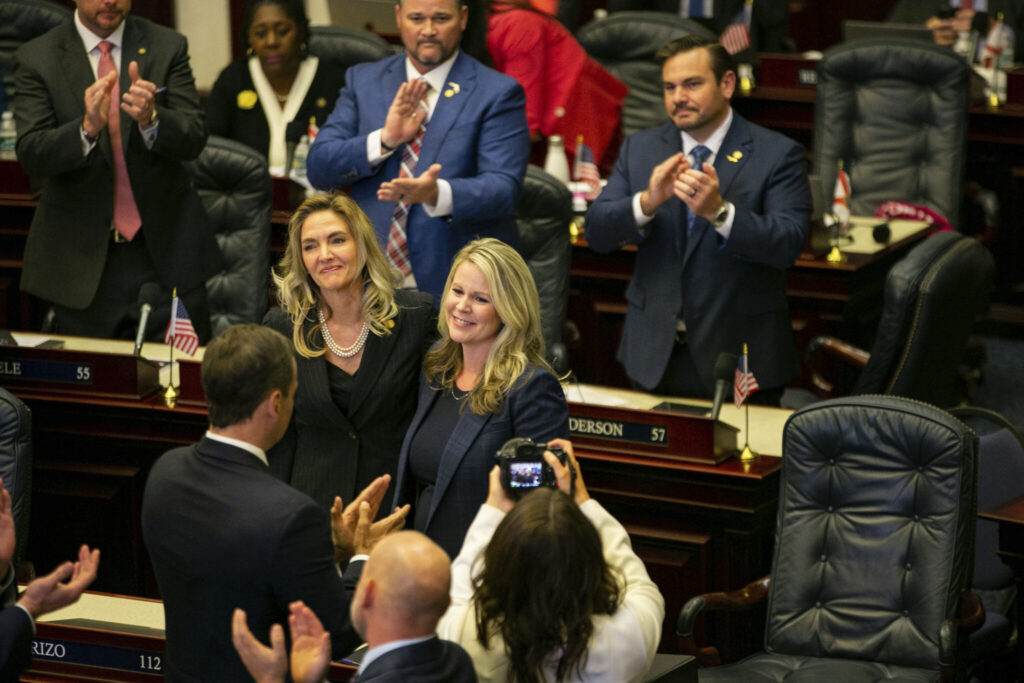 "This ban would prevent four million Florida women of reproductive age from accessing abortion care after six weeks — before many women even know they're pregnant," White House press secretary Karine Jean-Pierre said in a statement issued after Thursday's vote. "This ban would also impact the nearly 15 million women of reproductive age who live in abortion-banning states throughout the South, many of whom have previously relied on travel to Florida as an option to access care."
The bill contains some exceptions, including to save the woman's life. Abortions for pregnancies involving rape or incest would be allowed until 15 weeks of pregnancy, provided a woman has documentation such as a restraining order or police report. DeSantis has called the rape and incest provisions sensible.
Drugs used in medication-induced abortions — which make up the majority of those provided nationally — could be dispensed only in person or by a physician under the Florida bill. Separately, nationwide access to the abortion pill mifepristone is being challenged in court.
Florida's six-week ban would take effect only if the state's current 15-week ban is upheld in an ongoing legal challenge that is before the state Supreme Court, which is controlled by conservatives.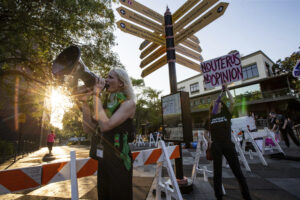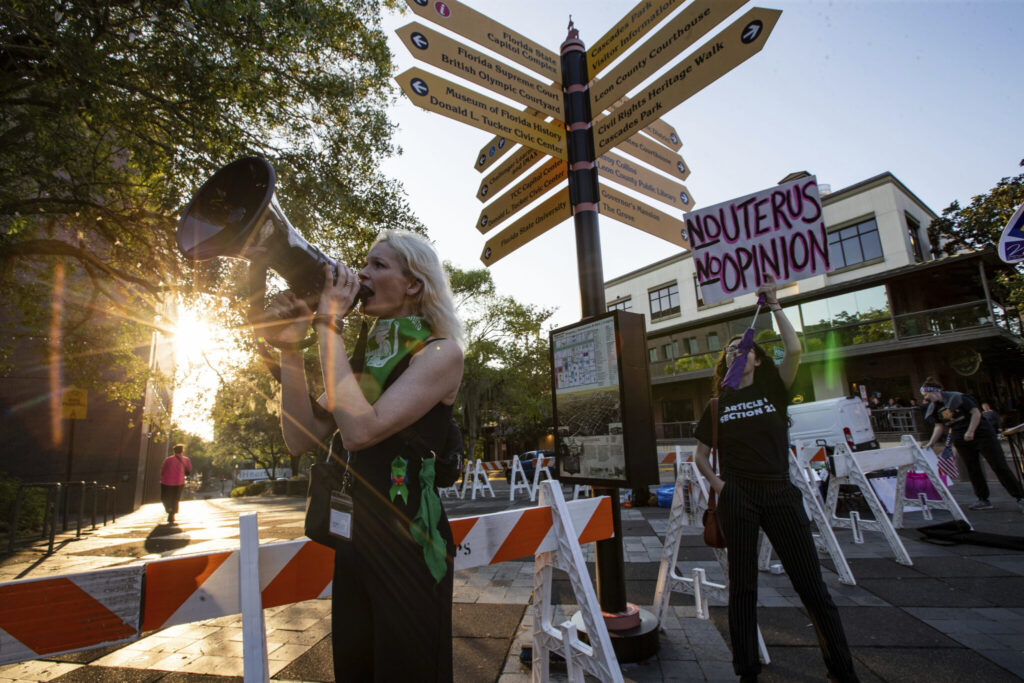 "I can't think of any bill that's going to provide more protections to more people who are more vulnerable than this piece of legislation," said Republican Rep. Mike Beltran, who said the bill's exceptions and six-week timeframe represented a compromise.
Abortion bans are popular among some religious conservatives who are part of the GOP voting base, but the issue has motivated many others to vote for Democrats. Republicans in recent weeks and months have suffered defeats in elections centered on abortion access in states such as Kentucky, Michigan and Wisconsin.
"Have we learned nothing?" House Democratic Minority Leader Fentrice Driskell said of recent elections in other states. "Do we not listen to our constituents and to the people of Florida and what they are asking for?"
DeSantis, who often places himself on the front lines of culture war issues, has said he backs the six-week ban but has appeared uncharacteristically tepid on the bill. He has often said, "We welcome pro-life legislation," when asked about the policy.
DeSantis is expected to announce his presidential candidacy after the session ends in May, with his potential White House run in part buoyed by the conservative policies approved by the Republican supermajority in the Statehouse this year.
Democrats, without power at any level of state government, have mostly turned to stall tactics and protests to oppose the bill, which easily passed both chambers on largely party-line votes. The Senate approved it last week, and the House did so Thursday.
A Democratic senator and chairwoman of the Florida Democratic Party were arrested and charged with trespassing during a protest in Tallahassee against the six-week ban. In a last ditch move to delay the bill's passage in the House on Thursday, Democrats filed dozens of amendments to the proposal, all of which were rejected by Republicans.
"Women's health and their personal right to choose is being stolen," said Democratic Rep. Felicia Simone Robinson. "So I ask: Is Florida truly a free state?"