Hollywood actress Gwyneth Paltrow is giving evidence in a case sparked by a ski accident at an upmarket resort in Utah in 2016. Terry Sanderson, 76, accuses Paltrow of causing a collision that left him with brain damage and broken ribs. "I was skiing and my eyes were on my son when Mr Sanderson skied directly into my back," Paltrow tells the court. He is seeking $300,000 in damages for the incident that took place on a beginners' slope at the Deer Valley resort. Oscar winner Paltrow, 50, denies she was responsible and has countersued – seeking $1 in damages, plus legal fees. Sanderson's lawyers claim Paltrow was distracted – watching her children rather than the slope. The Associated Press has the story:
Gwyneth Paltrow takes the stand in Utah trial
Newslooks- PARK CITY, Utah (AP)
Gwyneth Paltrow took the stand on Friday to testify in a trial over a ski crash at a Utah ski resort, where a man claims that the movie star's recklessness on the slope caused broken ribs, brain damage and lasting physical injuries.
Paltrow testified that the crash shocked her — and, at one point, she worried that she was being violated. "Two skis came between my skis, forcing my legs apart. And there was a body pressing against me and a very strange grunting noise. My brain was trying to make sense of what was happening," she said of the collision.
Paltrow and Terry Sanderson, the retired optometrist suing her, are both expected to answer questions about the crash while their attorneys jostle to convince the 8-member jury which skier was positioned downhill and had the right of way. The actor-turned-lifestyle influencer has said that Sanderson was responsible for the crash.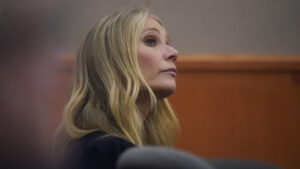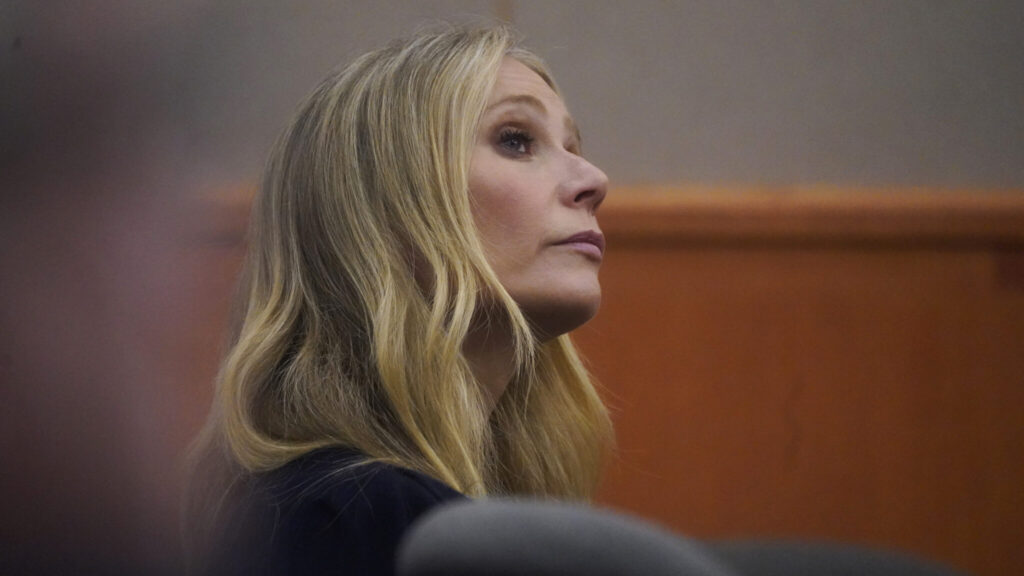 Paltrow's heavily anticipated testimony comes halfway into the trial and on the final afternoon Sanderson's attorneys could compel her to testify. Throughout the week in Utah, her attorneys have asked for special restrictions, including limiting photography both in the courtroom and in the public parking lot outside — where a rope cordons off Paltrow's entrance and exit paths.
Her testimony could last longer than an hour and is expected to mirror what she said in a previous deposition about how she "froze" when the crash happened.
"We came crashing down together. This man was behind me on the mountain," she said in November 2020. "My knee – and our skis — were still sort of tangled up. Our bodies were almost spooning and I moved away quickly. And my knee splayed open, and I was in shock."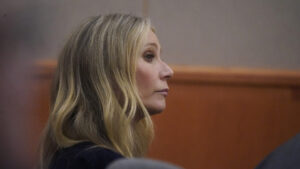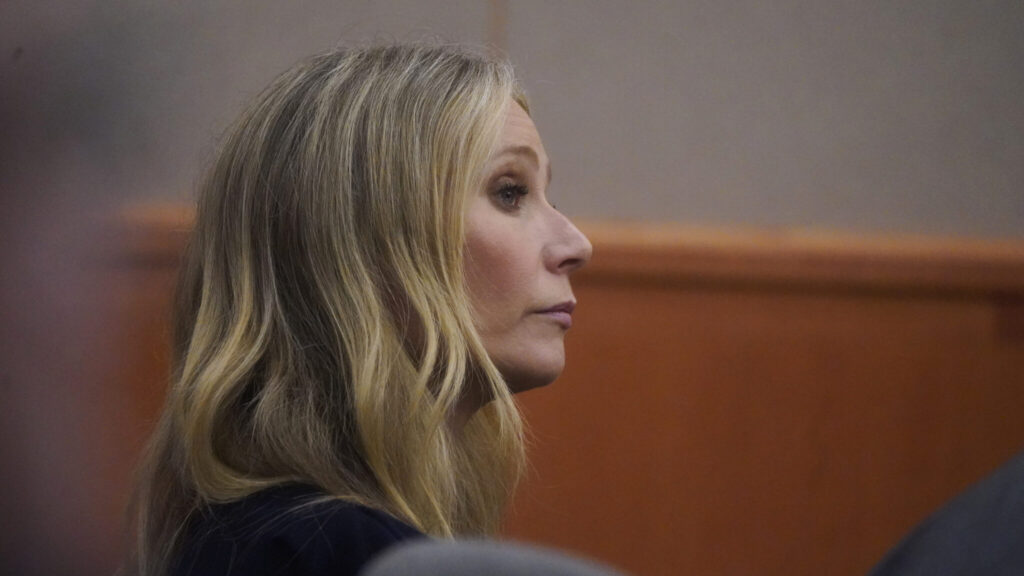 Next week, Paltrow's team is expected to call to the stand medical experts, ski instructors and her two children, Moses and Apple.
The trial has touched on themes ranging from skier's etiquette to the power — and burden — of celebrity.
After the collision, Sanderson sent his daughters an email with the subject line: "I'm famous … At what cost?" One of the daughters wrote back: "I also can't believe this is all on GoPro."
GoPro cameras are commonly worn by outdoor athletes and patrons of upscale ski resorts to capture action sports.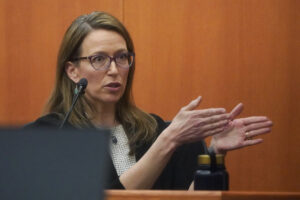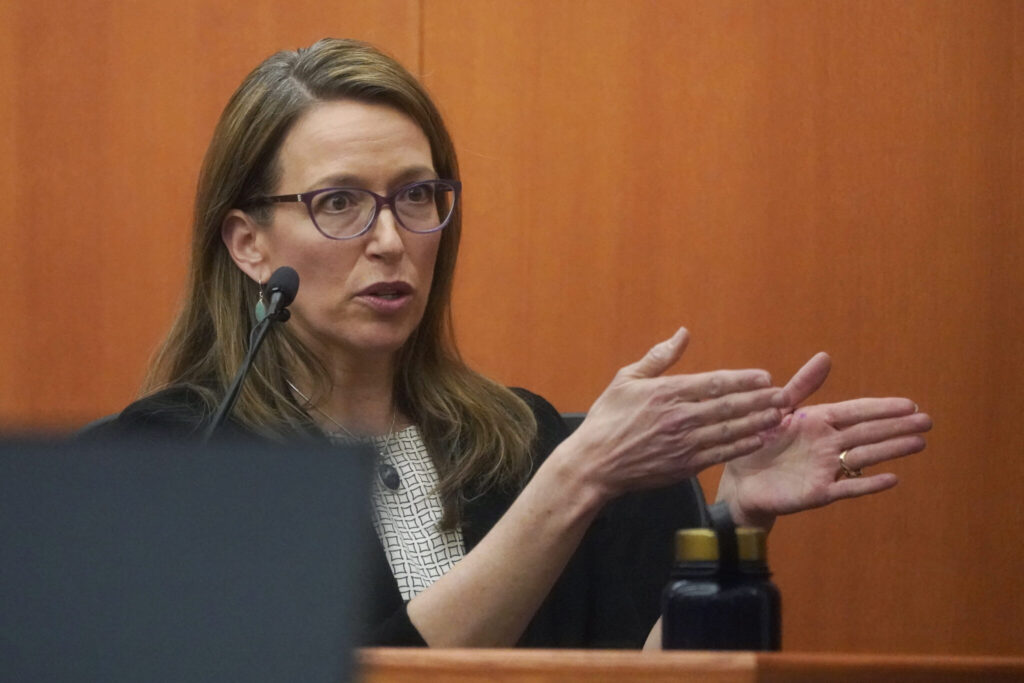 Sanderson's daughter, Shae Herath, testified Friday that she didn't know whether GoPro footage existed, despite her email. She said her father told her over the phone that he assumed there must be GoPro footage of the collision — from someone on the crowded run with a camera affixed to their helmet.
"There was this big, blood curdling scream. Someone would've looked," Herath said, recalling the conversation with her father about how Paltrow shrieked during their collision.
While Sanderson's attorneys have focused on their client's deteriorating health, Paltrow's legal team has intrigued the jury with recurring questions about the mysterious, missing GoPro footage. No video footage has since been located or entered as evidence.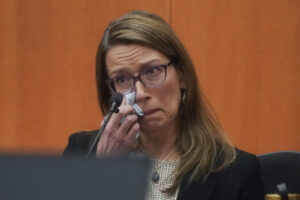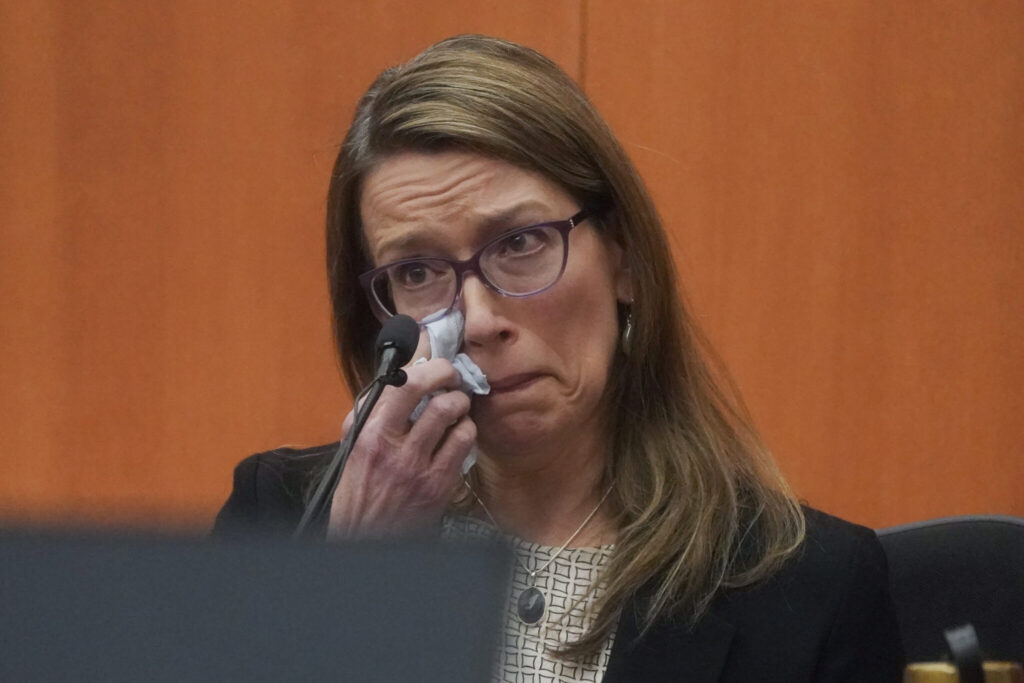 The trial thus far has shone a spotlight on Park City, Utah — the posh ski town known for rolling out a red carpet for celebrities each January during the Sundance Film Festival — and skiers-only Deer Valley Resort, where Paltrow and Sanderson collided. The resort is among the most upscale in North America, known for sunny slopes, après-ski champagne yurts and luxury lodges.
The proceedings have delved deep into the 76-year-old Sanderson's medical history and personality changes, with attorneys questioning whether his deteriorating health and estranged relationships stemmed from the collision or natural process of aging.
After a judge threw out Sanderson's earlier $3.1 million lawsuit, Sanderson then claimed damages of "more than $300,000." Paltrow has countersued for a symbolic $1 and attorney fees. The amount of money at stake for both sides pales in comparison to the typical legal costs of a multiyear lawsuit, private security detail and expert witness-heavy trial.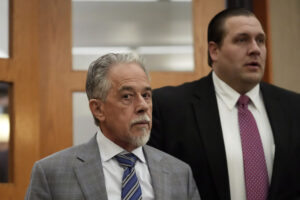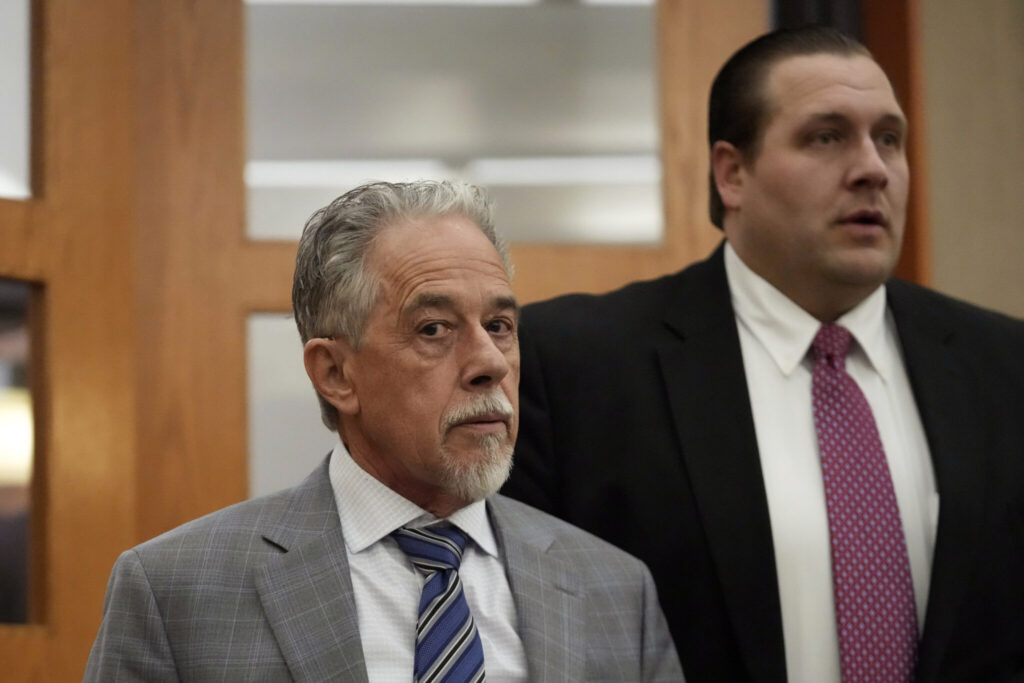 Lawyers for Paltrow spent much of Thursday raising questions about Sanderson's mentions of their client's wealth and celebrity as well as what they called his "obsession" with the lawsuit.
The first three days of the trial featured testimony from medical experts, Sanderson's personal doctor, a ski companion and his daughter, who said she noticed post-concussion symptoms less than a year after the accident.
Her lawyers Thursday asked Sanderson's daughter whether her father thought it was "cool" to collide with a celebrity like Paltrow, the Oscar-winning star of "Shakespeare in Love" and founder-CEO of lifestyle brand, Goop.
Paltrow's attorneys have cast doubt on Sanderson's medical experts and suggested that the lawsuit could be an attempt to exploit her fame and celebrity.