Manhattan District Attorney Alvin Bragg was threatened with assassination in a letter containing powder, hours after former President Donald Trump warned Friday of "potential death & destruction" if he is indicted by a grand jury in a criminal case led by Bragg. "ALVIN: I AM GOING TO KILL YOU!!!!!!!!!!!!!"″ said the typewritten note in a letter contained in an envelope addressed to Bragg. The Associated Press has the story:
Powder, threat sent to NY DA probing Trump
Newslooks- NEW YORK (AP)
A powdery substance was found Friday with a threatening letter in a mailroom at the offices of Manhattan District Attorney Alvin Bragg, the latest security scare as the prosecutor weighs a potential historic indictment of former President Donald Trump, authorities said.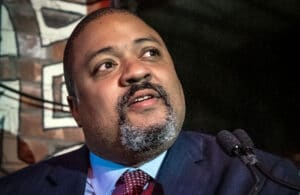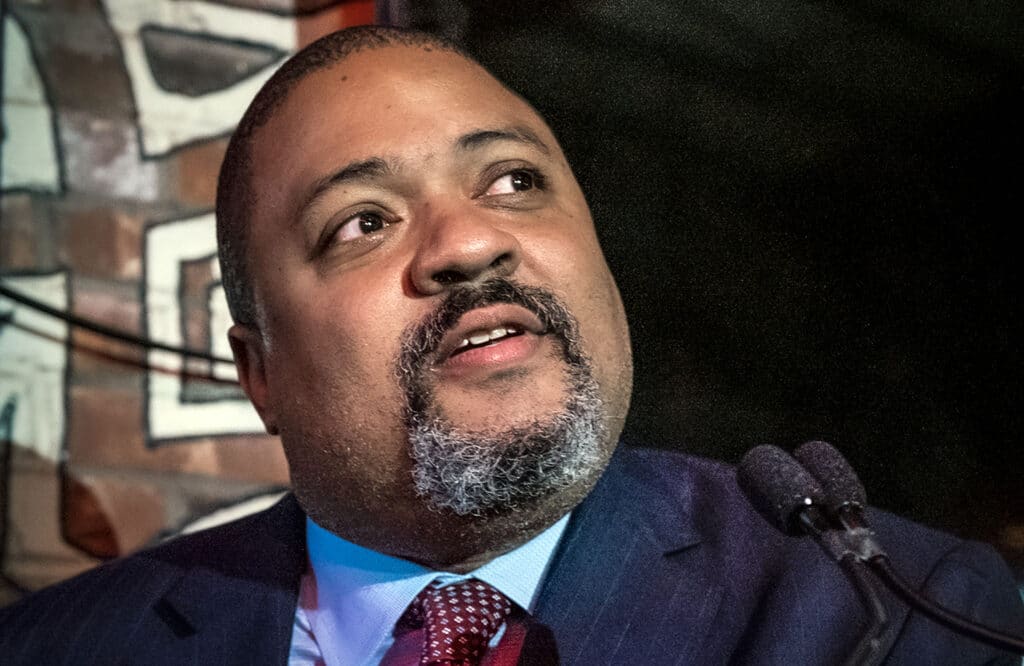 New York City police and environmental protection officials isolated and removed the suspicious letter, and testing "determined there was no dangerous substance," Bragg spokesperson Danielle Filson said. The substance was sent to a lab for further testing, police said.
"Alvin, I am going to kill you," the letter said, according to a person familiar with the matter. The person was not authorized to speak publicly about an ongoing investigation and did so on condition of anonymity.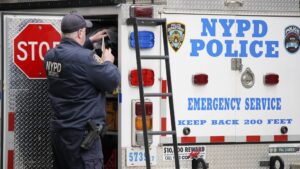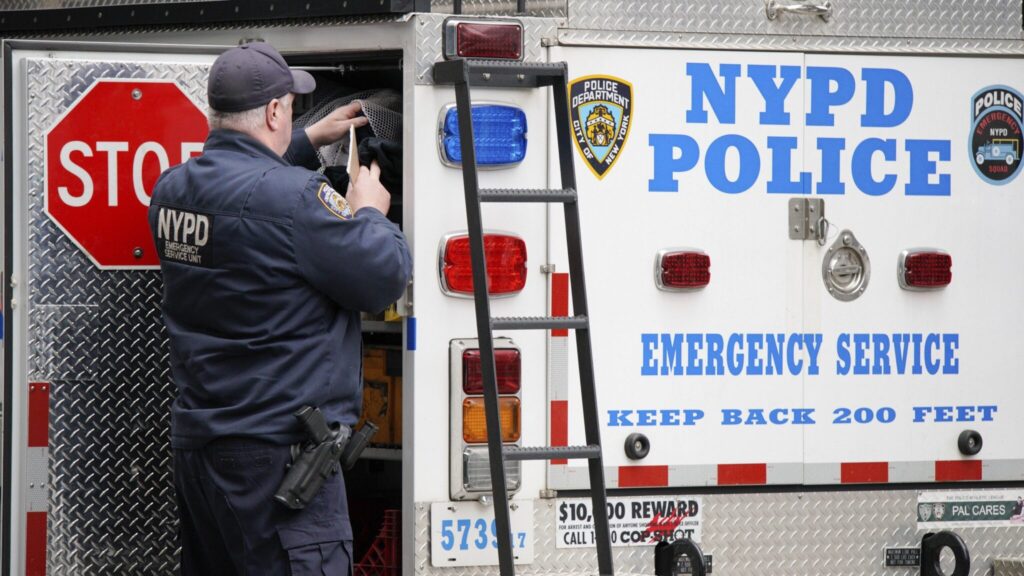 The discovery, in the same building where a grand jury is expected to resume work Monday, came amid increasingly hostile rhetoric from Trump, who is holding the first rally of his 2024 presidential campaign Saturday in Waco, Texas.
Hours earlier, Trump posted on his Truth Social platform that any criminal charge against him could lead to "potential death & destruction."
Trump also posted a photo of himself holding a baseball bat next to a picture of Bragg, a Democrat. On Thursday, Trump referred to Bragg, Manhattan's first Black district attorney, as an "animal."
The building where the letter was found wasn't evacuated and business mostly went on as usual, with prosecutors coming and going and bicycle delivery workers dropping off lunch orders. The building houses various government offices, including the city's marriage bureau.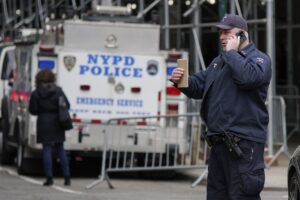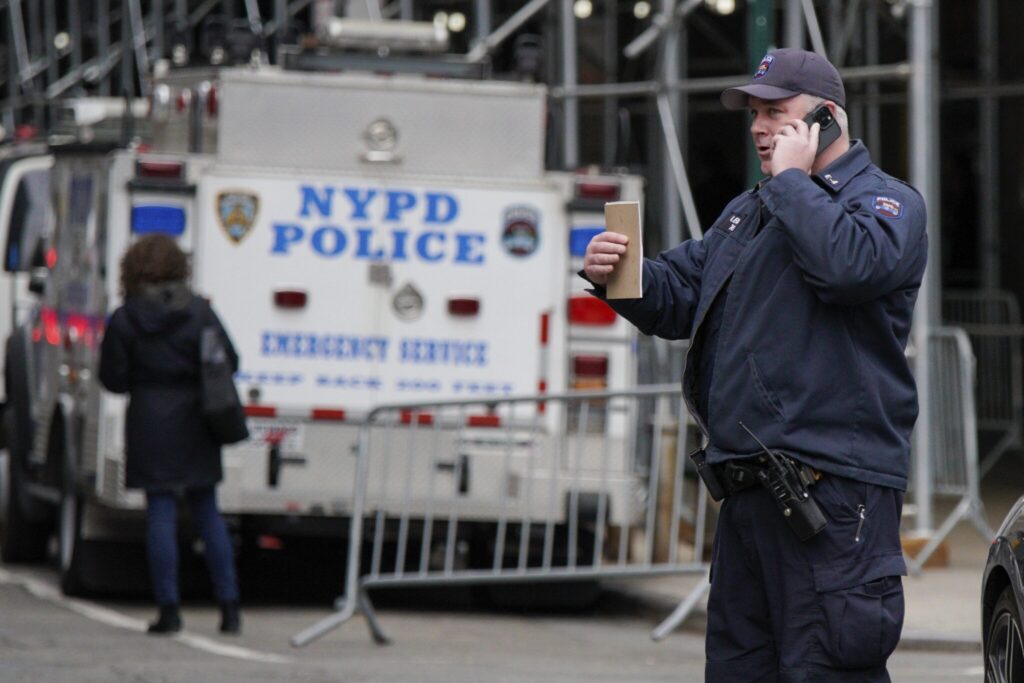 Security has been heavy around the court buildings and district attorney's office in recent days as the grand jury investigates hush money paid on Trump's behalf during his 2016 campaign
Additional police officers are on patrol, metal barricades have been installed along the sidewalks and bomb sniffing dogs have been making regular sweeps of the buildings, which have also faced unfounded bomb threats in recent days.
After Trump called on people to protest his possible arrest, Bragg sent a memo telling his staff: "We do not tolerate attempts to intimidate our office or threaten the rule of law in New York."
The grand jury, convened by Bragg in January, has been investigating Trump's involvement in a $130,000 payment made in 2016 to porn actor Stormy Daniels to keep her from going public about a sexual encounter she said she had with Trump years earlier. Trump has denied the claim.