Macron Not Scheduled to Visit Morocco a Moroccan official source denying the validity of the statements broadcast by a French news channel by the French Minister of Foreign Affairs, in which she confirmed that French President Emmanuel Macron "received an official invitation from Moroccan King Mohammed VI to visit the Kingdom of Morocco."
The Moroccan government source expressed astonishment that Colonna had taken "this unilateral initiative and allowed herself to make an uncoordinated announcement concerning an important bilateral event."
Moroccan and international media quoted the same official Moroccan government source as saying that the French president's visit is not scheduled.
Morocco had repeatedly postponed President Macron's visit last year, and relations between the two countries have cooled in the past few years for several reasons, most notably France's ambiguous position regarding the Sahara issue, a position that contradicts the extent of diplomatic ,commercial relations, and the ties of historical friendship that bind the peoples of the two countries.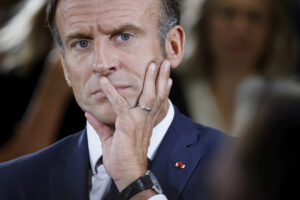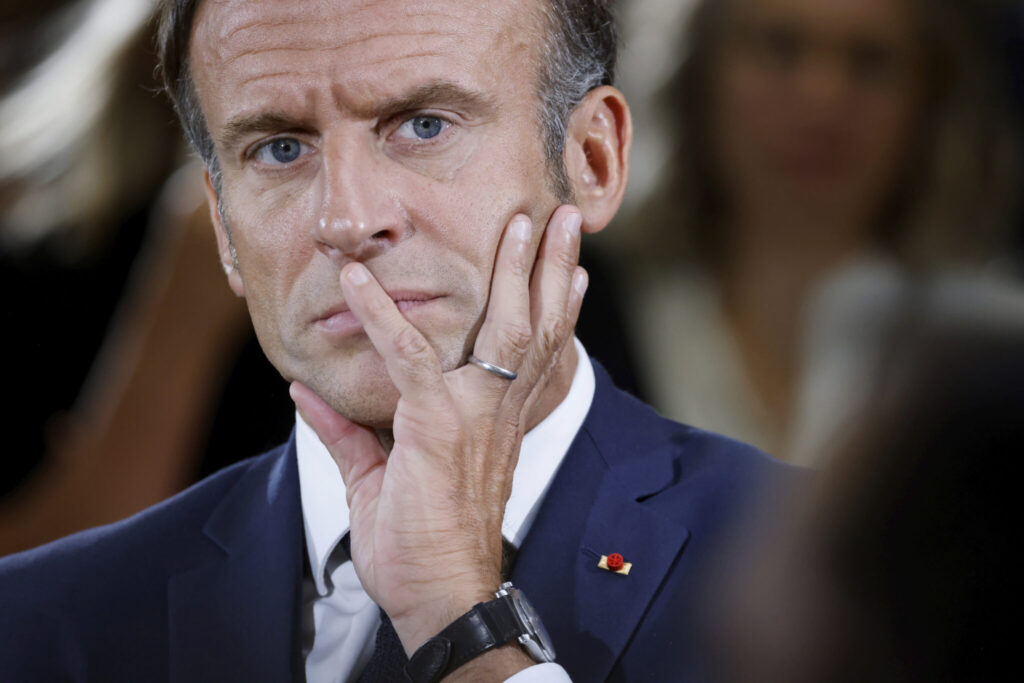 The statement of the official Moroccan source comes in line with the general dissatisfaction prevailing in the Moroccan street towards the reckless positions of French President Emmanuel Macron and his policy towards France's friends, such as the Kingdom of Morocco and many African countries in general.
It is worth noting that Macron's undiplomatic statements did not previously exclude the United States of America.
Speaking with POLITICO and two French journalists after spending around six hours with Chinese President Xi Jinping during his trip, Macron emphasized his pet theory of "strategic autonomy" for Europe, presumably led by France, to become a "third superpower."
He said "the great risk" Europe faces is that it "gets caught up in crises that are not ours, which prevents it from building its strategic autonomy," while flying from Beijing to Guangzhou, in southern China, aboard COTAM Unité, France's Air Force One.
There is also great dissatisfaction among the French political elite with President Macron's decision, decisions that have caused different reactions from even his closest allies in the French Parliament.
According to the widely circulated newspaper Le Figaro, former French President Nicolas Sarkozy said that: "He does not agree on many matters with Macron, even though he supported him in the recent presidential elections."
Sarkozy warned Macron of the loss of Morocco and the continued deterioration of relations between Rabat and Paris, while he is trying to build artificial friendships with the Algerian military regime, stressing that "a regime like Algeria that uses France as an excuse to justify its failures and lack of legitimacy should not build relations with it."
The former French president added, "It is not possible to risk everything in order to gain the trust of Algeria and lose Morocco, because this path will cost Paris the loss of a country like Morocco, with which relations are witnessing a noticeable deterioration."
Last August, about 94 French deputies called on Macron to leave the gray zone and take a frank position on the primary national issue of Morocco and Moroccans.
In a letter addressed to the French President, the representatives cited Germany and Spain's recognition of Morocco's sovereignty over the Sahara and the credibility of the autonomy plan as a solution to ending the artificial conflict over the Sahara.