Morocco: A Historical Reception for the Atlas Lions
Newslooks \ Exclusive \ Rabat Morocco
 
The Moroccan national football team arrived on Tuesday at Rabat-Salé Airport; the Moroccan authorities were keen to ensure the smooth flow of the open-top bus that transported the Moroccan team from the airport to the royal palace, passing through the most important streets of the Moroccan capital.
For this occasion, more than eight thousand security men were deployed to accompany the arrival of the Moroccan players, who achieved fourth place in the World Cup in Qatar.
 
The Moroccan monarch, King Mohammed VI, honored the members of the Moroccan national team and their families with a special meeting at the Royal Palace in Rabat, where he decorated them with medals of the highest degrees as part of a ritual of cohesion between the king and his people.
The Moroccan Monarch was accompanied by the crown prince, His Highness Prince Moulay El Hassan, and His Highness Prince Moulay Rachid.
 
Hundreds of thousands of people lined up on the sides of the road between Rabat-Salé Airport and the Royal Palace, Newslooks learned that the fans of the Moroccan national team flocked to the capital, Rabat, from all Moroccan cities, and they were all passionate about their national team, a team achieved what any Arab or African team could accomplish.
The Moroccan team printed its name among the major international teams as it was able to qualify first in its group after a draw with Croatia and a victory over Belgium and Canada, then completed the journey with a great win over Belgium, then another victory over Portugal in the quarterfinals.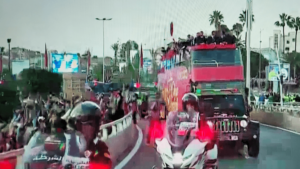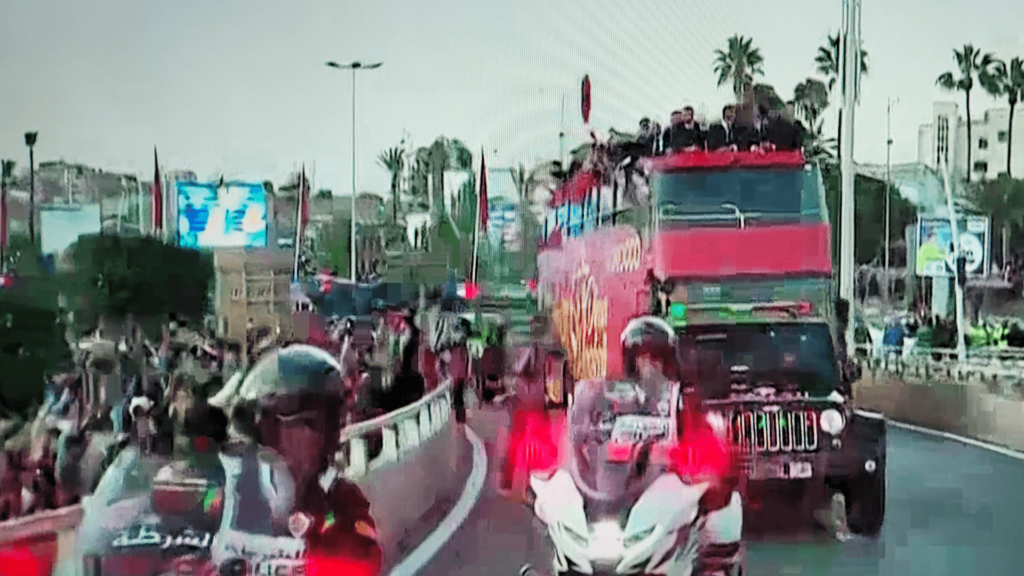 On this historic royal and public reception, the coach of the national team,Walid Regragui, confirmed that: The popular reception that the Atlas Lions enjoyed after their outstanding performance in the Qatar World Cup 2022, was "amazing." The Moroccan coach, who took over the task of training the team only three months before the World Cup, added that "the popular enthusiasm was amazing, and enabled the players to realize the extent of the people's expectations," adding that this enthusiasm "will always push the players to do their best when they wear the national team's shirt."
For his part, Sufian Amrabat, the Moroccan national team midfielder, published a picture of him being decorated by the king with an officer's rank medal and attached it to the phrase, "I had a great honor meeting you and I love you very much and may God protect you for us."