Maintaining his defense of the newly indicted Donald Trump, former vice president and 2024 rival Mike Pence said Saturday that Attorney General Merrick Garland should explain publicly why his office and appointed Special Counsel Jack Smith brought charges about hoarding classified documents and obstructing justice. "Stop hiding behind the Special Counsel and stand before the American people and explain why this indictment went forward," Pence told a convention of the North Carolina Republican Party. The Associated Press has the story:
Pence calls for AG to justify Trump indictment
Newslooks- GREENSBORO, N.C.(AP)
Former Vice President Mike Pence called on Attorney General Merrick Garland to publicly justify the federal indictment against former President Trump after his former boss was charged with 37 criminal counts.
Pence said during a speech at a North Carolina GOP convention in Greensboro on Saturday that Trump is facing an "unprecedented indictment" from a Justice Department (DOJ) that is "run by" the current president, Joe Biden. He said the day of Trump's indictment was a "sad day" for the country. 
Former Vice President Mike Pence said Saturday that he has read the indictment outlining federal charges against former President Donald Trump in the Mar-a-Lago documents case.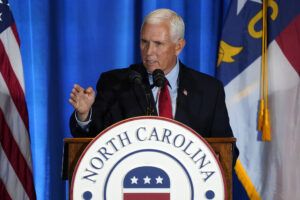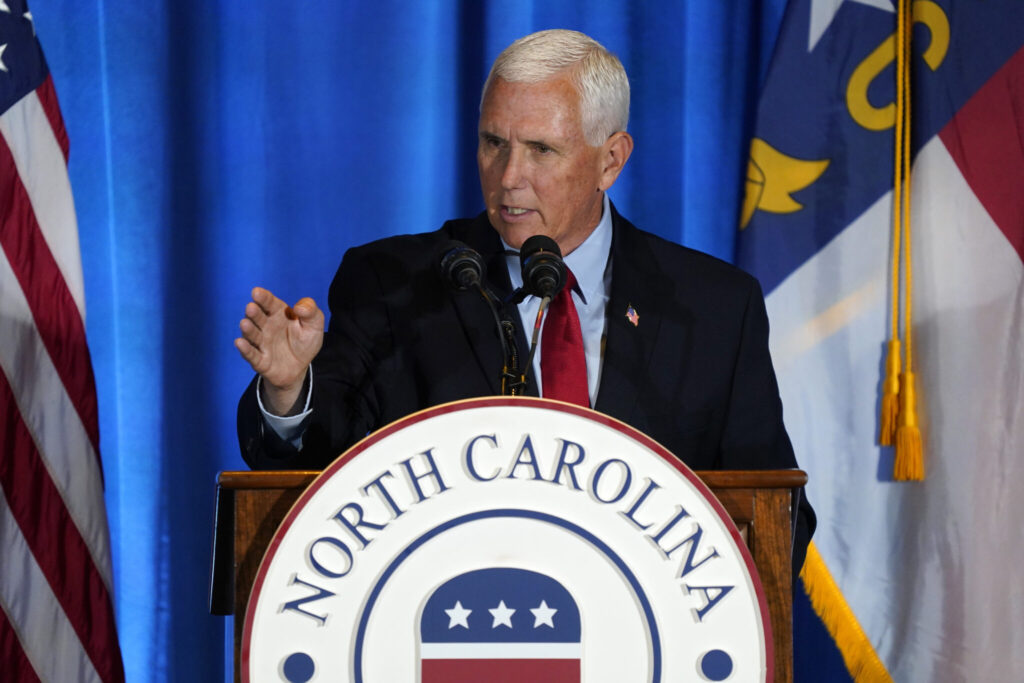 Pence said no one is above the law, but he has seen "years" of politicization from the DOJ, pointing to examples like former Secretary of State Hillary Clinton not facing prosecution for her use of a private email server while serving as secretary and a "hoax" of an investigation into alleged ties between the Trump 2016 campaign and Russia.
He said the country has a "right" to know the "basis" of the decision to indict Trump.
"Today, I'm calling on the attorney general to stand before the American people and explain why this was necessary in his words. Attorney General Merrick Garland, stop hiding behind the special counsel and stand before the American people and explain why this indictment went forward," Pence said. 
Special counsel Jack Smith, whom Garland appointed to oversee the investigation after Trump declared his candidacy for president in 2024, emphasized the seriousness of the charges facing Trump on Friday shortly after the indictment was unsealed. He said Trump is innocent until proven guilty but pushed against criticism from Trump and members of the Republican Party who have slammed the probe as politically motivated.
"Adherence to the rule of law is a bedrock principle of the Department of Justice. And our nation's commitment to the rule of law sets an example for the world. We have one set of laws in this country, and they apply to everyone," Smith said.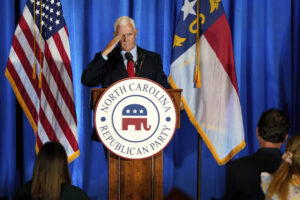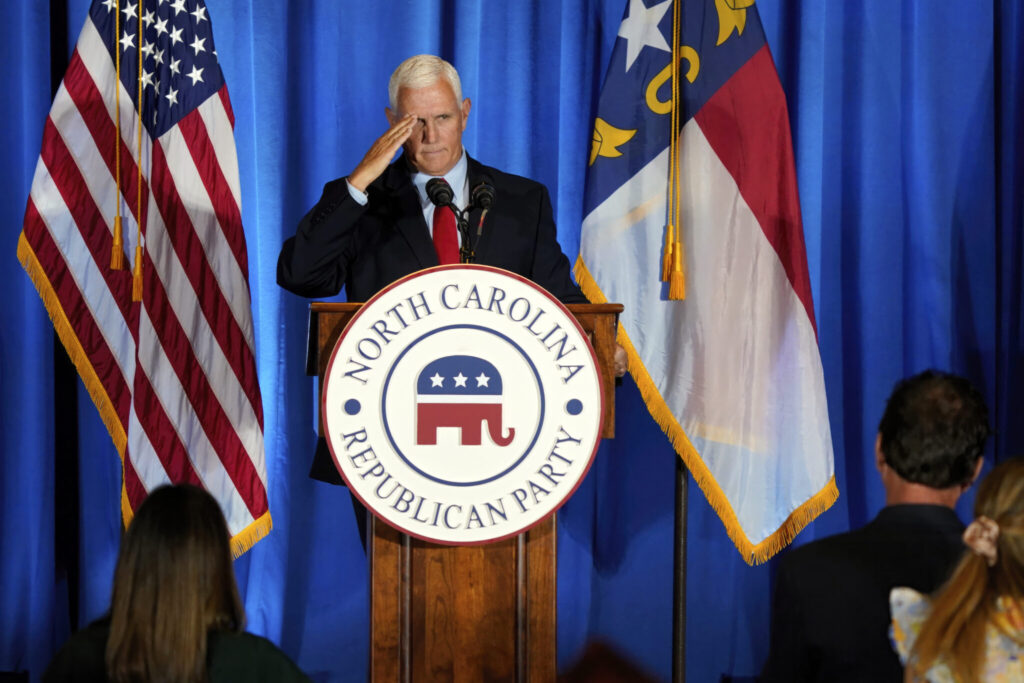 Pence previously told conservative radio host Hugh Hewitt on Friday that he was "deeply troubled" by the indictment. He said during a town hall with CNN earlier this week that he hopes the DOJ "thinks better" of charging Trump. 
The indictment lays out extensive allegations against Trump, including that he had documents concerning U.S. nuclear programs, defense capabilities and vulnerabilities and took repeated measures to try to prevent federal investigators from recovering the documents, even after a subpoena was issued.
Trump has maintained that he did not commit any wrongdoing and had the right to keep the documents. 
Pence is one of a few of Trump's GOP contenders for the Republican nomination who have defended him and slammed alleged politicization at the DOJ following the indictment.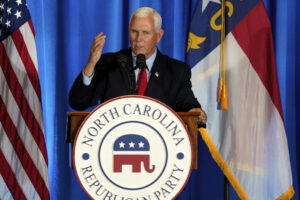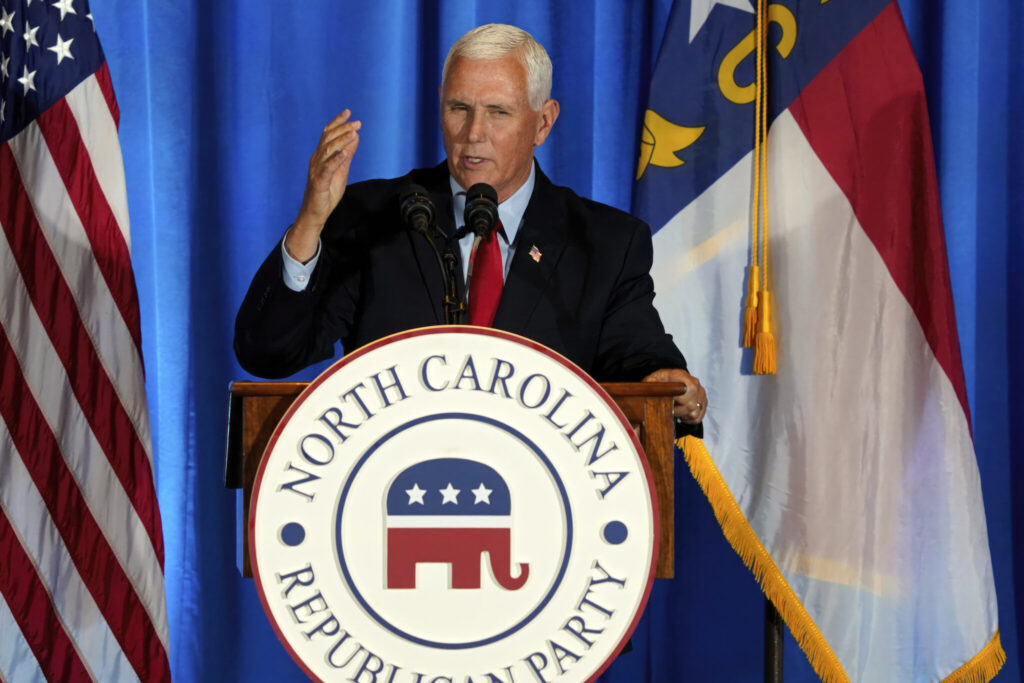 Pence said the public also needs to hear Trump's defense and then make their own judgement on the case.
"Know that we will soon know the facts. And I also encourage you to pray. Pray for the former president and his family. Pray for all those in positions of authority. And pray for this divided nation," he said.
But he declined to share his personal reaction to the content of the indictment, which included photographs of boxes with classified information stacked in a bathroom and on a ballroom stage, or to criticize Trump, whom he is challenging for the GOP presidential nomination in 2024.
"I've read the indictment," Pence said in an interview with The Associated Press in North Carolina, where he addressed state Republicans.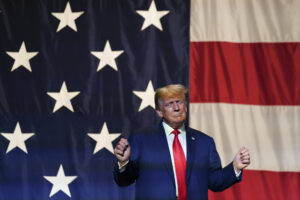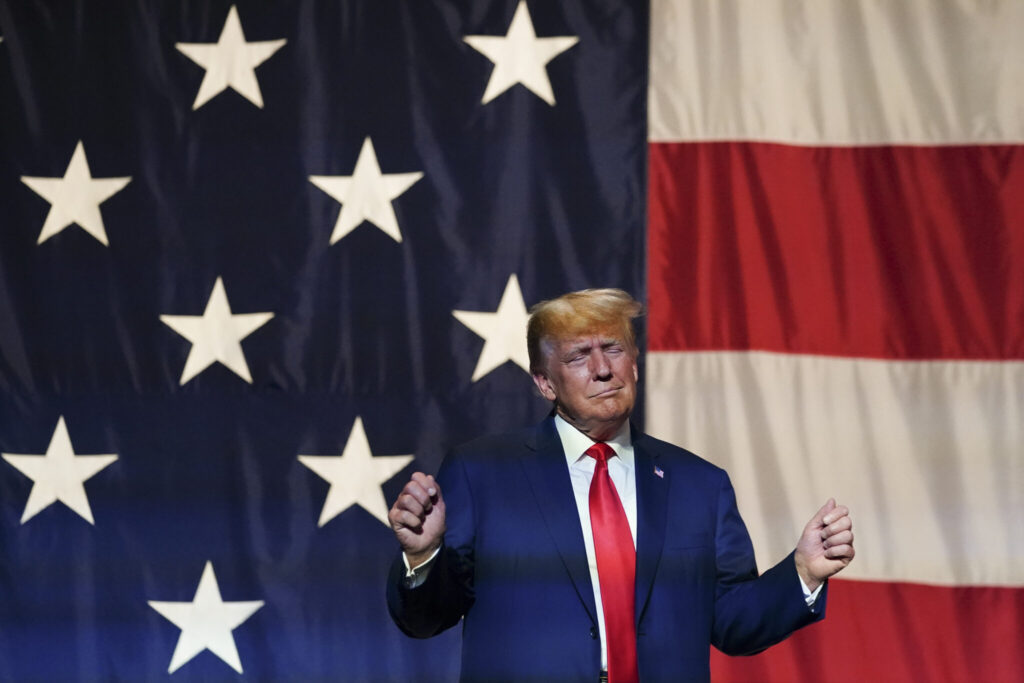 "I also know that every American's entitled to the presumption of innocence. And as I said today, we now know the Department of Justice's view of these matters. But the former president is entitled to present his defense. And we don't know what the facts of that are."
"That's why I said today I'm going to urge patience, encourage people to be prayerful for the former president, but also for all those in authority and for the country going forward," said Pence, who formally launched his 2024 campaign this week.