The African Union (AU) has criticized Tunisia and urged it to avoid "racialized hate speech" following President Kais Saied's comments directed at migrants from elsewhere on the continent. Saied ordered the expulsion of undocumented migrants from Tunisia on Tuesday, saying immigration was a plot aimed at changing his country's demographic composition. Local rights activists condemned his comments, calling them "racist". The Associated Press has the story:
Protesters march, denounce racism in Tunisia
Newslooks- TUNIS, Tunisia (AP)
Hundreds of protesters in Tunisia's capital took to the streets on Saturday to denounce racism and express solidarity towards migrants after the country's increasingly authoritarian leader claimed there's a plot to erase his country's identity by bringing in sub-Saharan Africans.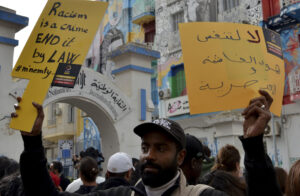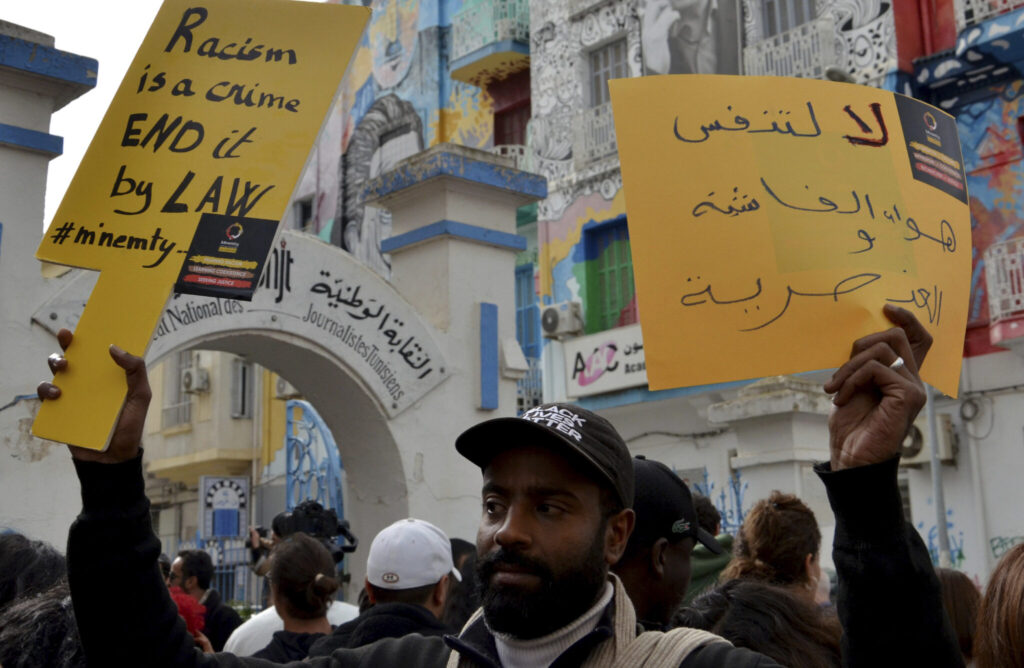 People shouting "no to racism," "solidarity with migrants" and "no to police crackdown" marched through central Tunis as part of the demonstration staged by Tunisia's journalists union and several nongovernmental organizations.
President Kais Saied said earlier this week that "urgent measures" were needed to address the entry of irregular immigrants from sub-Saharan countries, "with their lot of violence, crimes and unacceptable practices."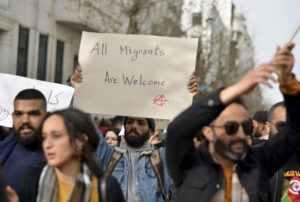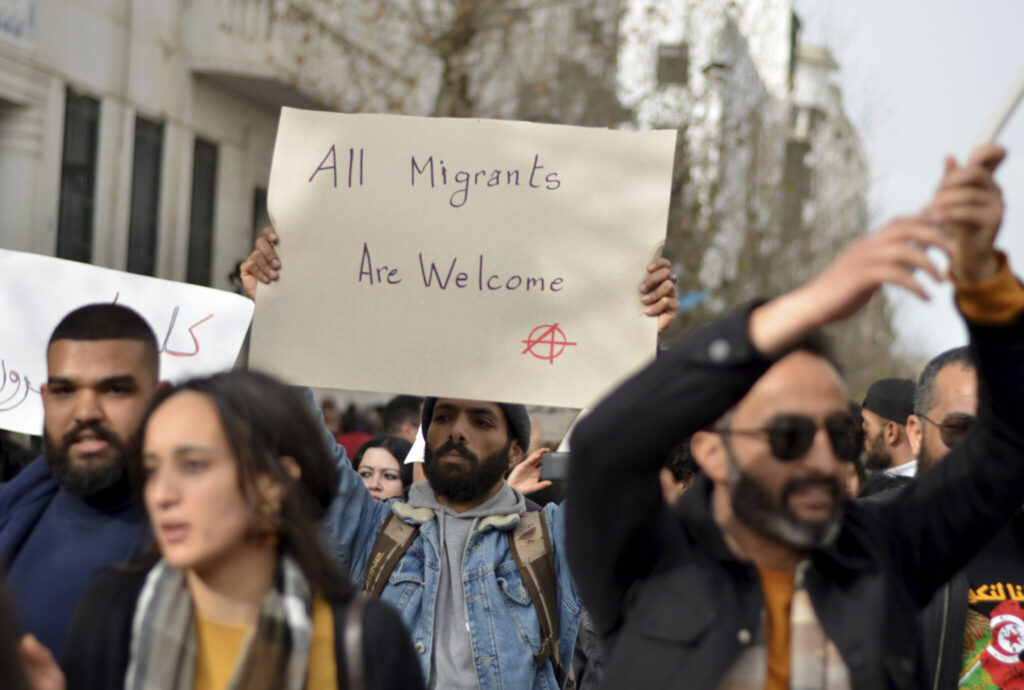 The spokesperson for the Tunisian Forum for Social and Economic Rights, Romdhane Ben Amor, deplored an increasing number of racist assaults against sub-Saharan migrants following Saied's remarks.
"We noted attempts to drive some migrants out of their homes," he told The Associated Press. "Others are being prevented from taking public transportation."
Tunisian comedian Fatma Saidane denounced "deplorable actions" targeting some sub-Saharan people and called on people to show a civic-minded attitude.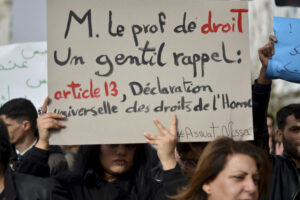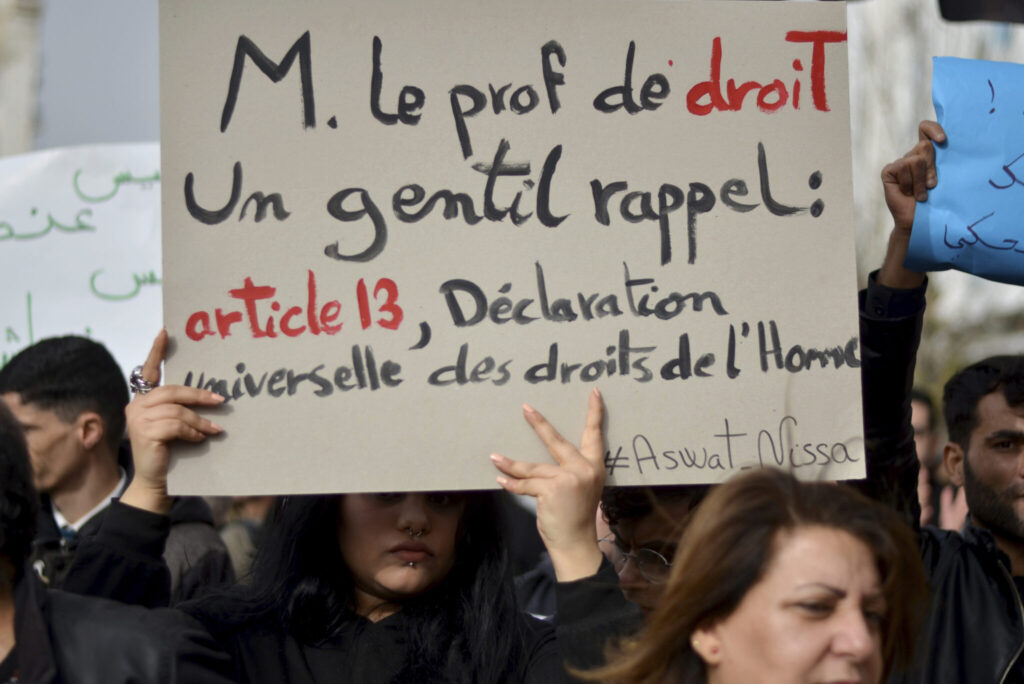 "We must not assault or insult people who live on our soil, in the same way we don't accept our compatriots to be ill-treated in Europe," she said.
In recent days, about 100 sub-Saharan migrants have been detained for having illegally crossed the Tunisian border, according to Riadh Nouioui, the deputy prosecutor of Kasserine, a mountainous region close to Algeria. Other migrants enter the country from neighbouring Libya.
Saied's comments raised a storm on social media and condemnation from NGOs. Tunisia, once lauded as the only budding democracy in the Arab world, has recently also seen a crackdown on opposition politicians and activists.