A joint settlement of $45 million has been reached in the civil case of Richard Cox against the City of New Haven, according to New Haven Mayor Justin Elicker. Richard "Randy" Cox was paralyzed while he was being transported in the back of a New Haven police transport van last June. Five officers were charged after failing to intervene when it became apparent he was injured, according to an internal affairs report. The five officers pleaded not guilty to misdemeanor second-degree reckless endangerment and cruelty to person(s). Two of those officers were terminated by the New Haven Police Commission. The Associated Press has the story:
Randy Cox, paralyzed in police van, gets $45M
Newslooks- (AP)
New Haven, Connecticut, has agreed to a $45 million settlement with Randy Cox, who was paralyzed while being transported handcuffed and without a seat belt in the back of a police van following his arrest last year, the city's mayor and attorneys said Saturday.
The agreement was reached Friday evening following a daylong conference with a federal magistrate judge, Mayor Justin Elicker said. It came two days after the city fired two police officers who authorities said treated Cox recklessly and without compassion.
"The city's mistakes have been well documented," a statement by attorneys Ben Crump, Louis Rubano and R.J. Weber, who represented Cox, said. "But today is a moment to look to the future, so New Haven residents can have confidence in their city and their police department."
Cox, 36, was left paralyzed from the chest down June 19, 2022, when the police van he was riding in braked hard, sending him head-first into a metal partition while his hands were cuffed behind his back. Cox had been arrested on charges of threatening a woman with a gun, which were later dismissed.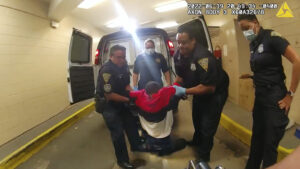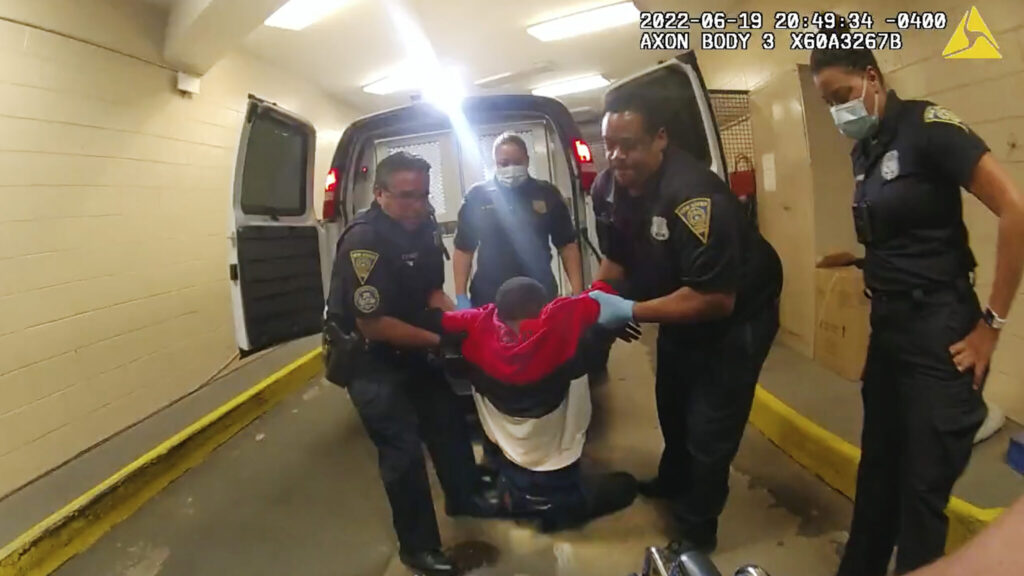 "I can't move. I'm going to die like this. Please, please, please help me," Cox said minutes after the crash, according to police video.
Once at the police station, officers mocked Cox and accused him of being drunk and faking his injuries, according to surveillance and body-worn camera footage. Officers dragged Cox by his feet out of the van and placed him in a holding cell prior to his eventual transfer to a hospital.
Five officers, including those who were fired, face criminal charges in the case. All have pleaded not guilty.
Cox last year sued the officers and the city for $100 million. His attorneys called the settlement the largest ever in a police misconduct case.
Cox did not plan to make any public comments over the weekend, Rubano said.
"He kind of relived what happened to him throughout the day yesterday, so it was a very emotional day," the attorney said by phone. "He's unwinding now."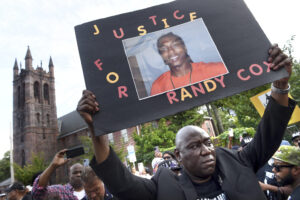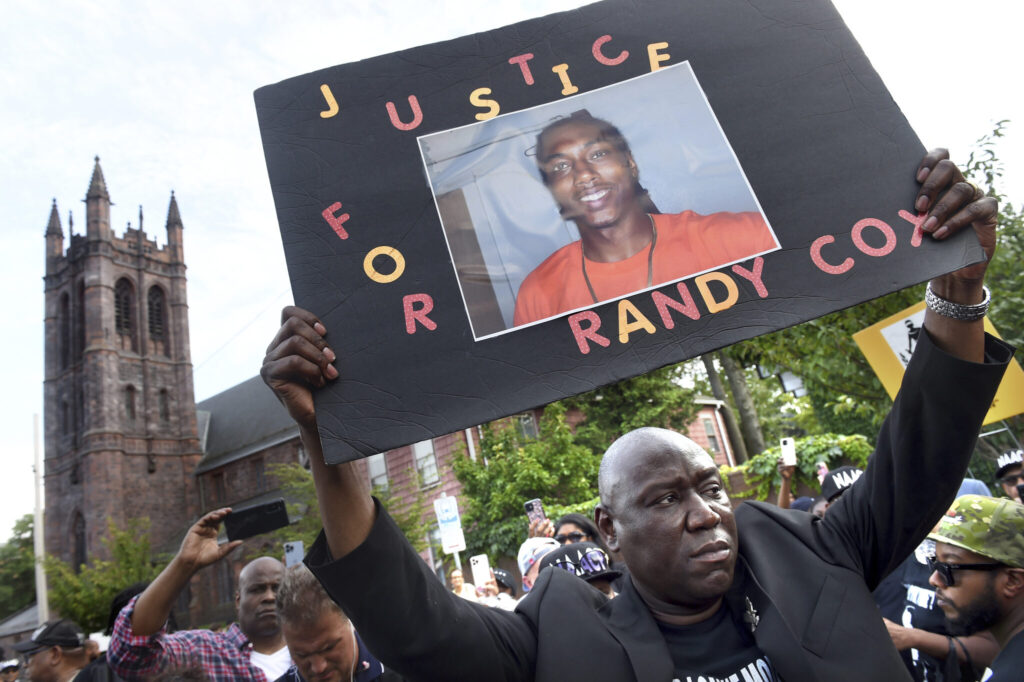 The case drew outrage from civil rights advocates like the NAACP, along with comparisons to the Freddie Gray case in Baltimore. Cox is Black, while all five officers who were arrested are Black or Hispanic. Gray, who also was Black, died in 2015 after he suffered a spinal injury while handcuffed and shackled in a city police van.
New Haven police have since adopted reforms that include making sure all prisoners wear seat belts. The state Senate on June 5 gave final approval to legislation that would require seat belts for all prisoners being transported.
"Randy entered a police transport vehicle being able to walk, and now he's not able to walk," Elicker said at a news conference Saturday. He said he had spoken with Cox's mother earlier in the day.
"What I shared with her is that while this settlement cannot bring Randy back to his original state when he entered that police transport vehicle, that my hope is that it provides Randy the future medical support and other support that he will need," Elicker said. "Randy's 36 years old, and we hope he has a long life ahead of him with the kind of support and care that he deserves."