Patriot missile defense systems from Western allies arrived in Ukraine on Wednesday, Ukrainian officials announced. Throughout the invasion, Russia has bombarded Ukraine with airstrikes, repeatedly targeting its energy grid and infrastructure. As a result, Patriots, a sophisticated system designed to shoot down airplanes and missiles, have been at the top of Kyiv's wish list. One of the systems was donated by the United States, while another was jointly gifted by Germany and the Netherlands. The Associated Press has the story:
Ukraine: US Patriot Missile Systems arrived
Newslooks- KYIV, Ukraine (AP)
Ukraine's defense minister said Wednesday his country has received U.S-made Patriot surface-to-air guided missile systems it has long craved and which Kyiv hopes will help shield it from Russian strikes during the war.
"Today, our beautiful Ukrainian sky becomes more secure because Patriot air defense systems have arrived in Ukraine," Defense Minister Oleksii Reznikov said in a tweet.
Ukrainian officials have previously said the arrival of Patriot systems, which Washington agreed to send last October, would be a major boost and a milestone in the war against Moscow's full-scale invasion.
The Patriot can target aircraft, cruise missiles and shorter-range ballistic missiles. Russia has used that weaponry to bombard Ukraine, including residential areas and civilian infrastructure, especially the power supply over the winter.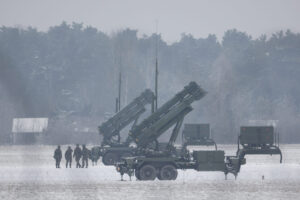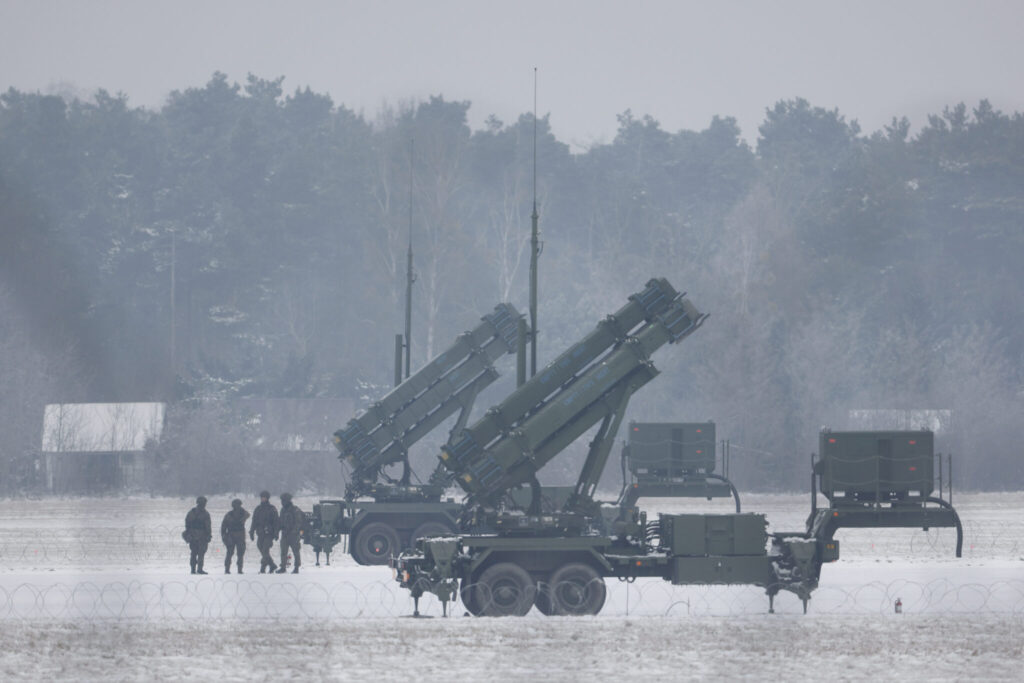 Ukrainian air force spokesman Yurii Ihnat said late Tuesday that delivery of the system would be a landmark event, allowing Ukrainians to knock out Russian targets at a greater distance.
Reznikov thanked the people of the United States, Germany and the Netherlands, without saying how many systems had been delivered nor when.
Germany's federal government website on Tuesday listed a Patriot system as among the military items delivered within the past week to Ukraine, and German Foreign Minister Annalena Baerbock confirmed that to lawmakers in Berlin on Wednesday.
Reznikov said he had first asked for Patriot systems when he visited the U.S. in August 2021, five months before the full-scale invasion by the Kremlin's forces and seven years after Russia illegally annexed Ukraine's Crimea peninsula. He described possessing the system as "a dream" but said he was told in the U.S. at the time that it was "impossible."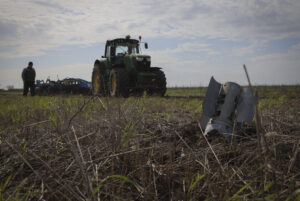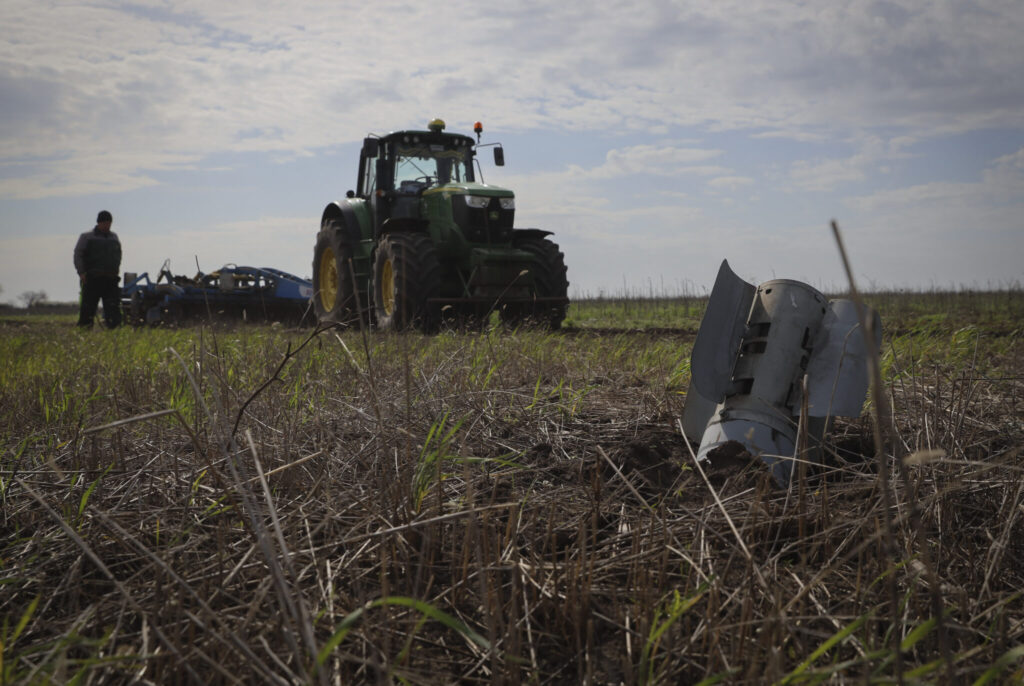 Ukrainian personnel have been trained on the Patriot battery, which can need as many as 90 troops to operate and maintain it.
"Our air defenders have mastered (the Patriot systems) as far as they could. And our partners have kept their word," Reznikov wrote.
Experts have cautioned that the system's effectiveness is limited, and it may not be a game changer in the war, even though it will add to Ukraine's arsenal against its bigger enemy.
The Patriot was first deployed by the U.S. in the 1980s. The system costs approximately $4 million per round and the launchers cost about $10 million each, analysts say. At such a cost, it's not advantageous to use the Patriot to shoot down the far smaller and cheaper Iranian drones that Russia has been buying and using in Ukraine.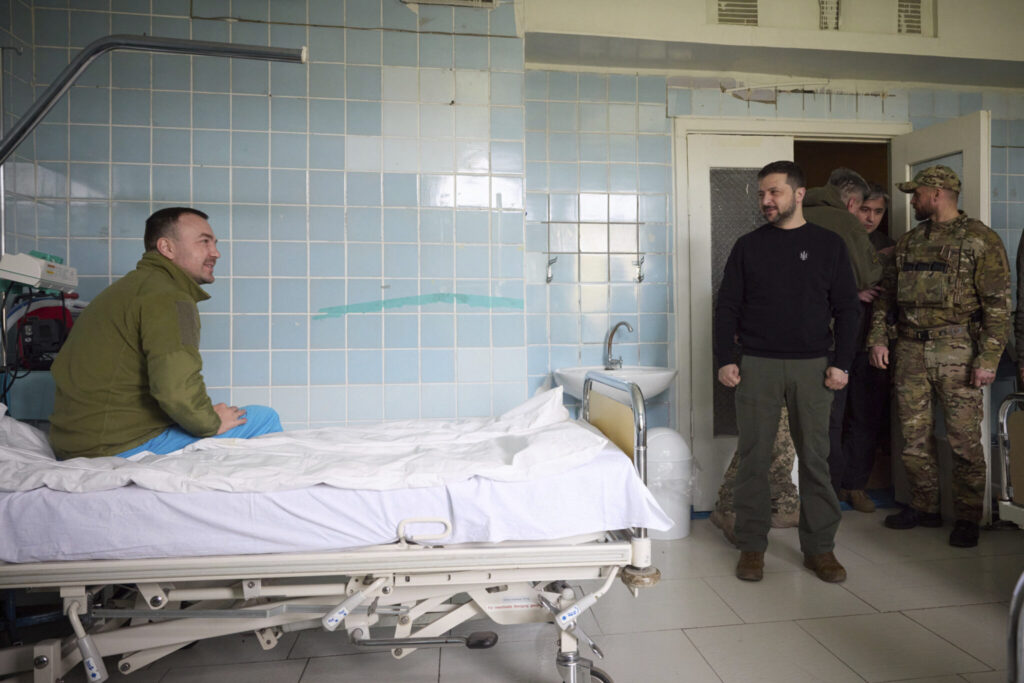 Kyiv officials have reported daily civilian, but not military, casualties from Russian bombardment.
At least four civilians were killed and 27 others were injured in Ukraine on Tuesday and overnight, the press office of Ukraine's defense ministry reported.
A 50-year-old man and 44-year-old woman were killed in a Russian airstrike on a border town in the northeastern Kharkiv region, its Gov. Oleh Syniehubov said in televised remarks.
Russian forces launched 12 rocket, artillery, mortar, tank and drone attacks on Ukraine's southern Kherson region, its Gov. Oleksandr Prokudin said, killing one civilian at a market in the center of Kherson, the region's namesake capital, and a nearby school.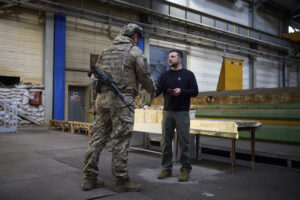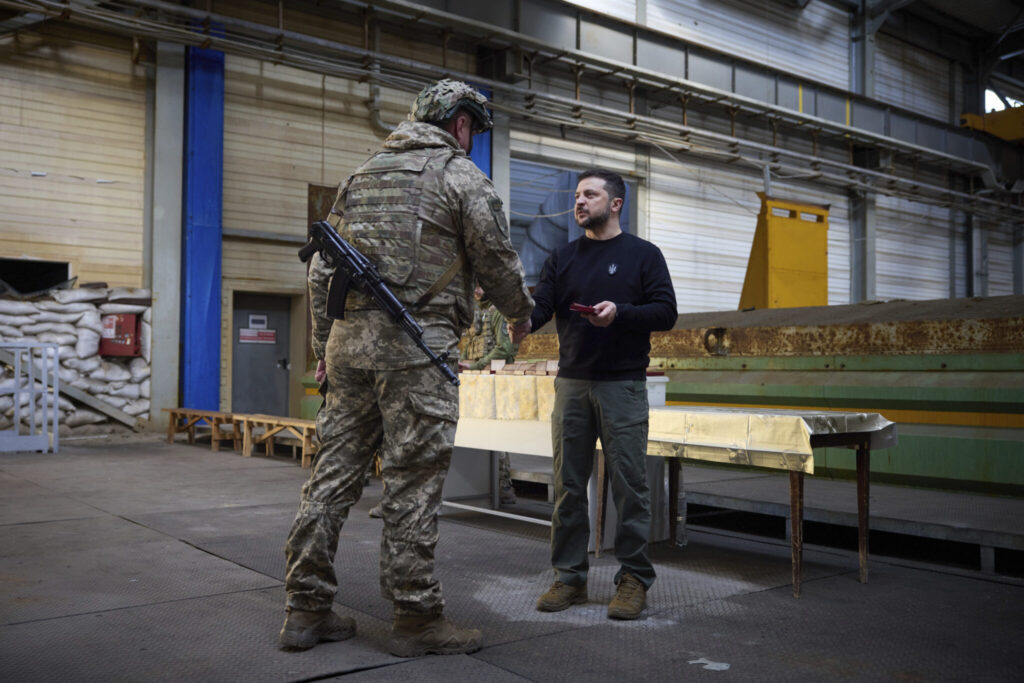 A woman was killed and another was wounded in northern Ukraine after Russian forces shelled the border village of Richki from multiple rocket launchers, the local military administration said.
Russian forces also fired nighttime exploding drones at Ukraine's southern Odesa region.