Commuters in Germany face widespread disruption on Friday after the EVG rail and transport union announced a nationwide strike during the busy morning hours, affecting national operator Deutsche Bahn. The strike, which coincides with a separate walkout at three airports, involves 50 rail companies and will run from 3 a.m. until 11 a.m., EVG said. "Not a single train will run (in the country)," EVG representative Cosima Ingenschay said. The Associated Press has the story:
German unions of railway, airports to strike Fri.
Newslooks- BERLIN (AP)
A German labor union is calling for railway workers to stage an eight-hour strike on Friday to back calls for an inflation-busting pay raise. Walkouts are also scheduled at three airports this week in a parallel pay dispute.
The EVG rail workers union called for members to walk off the job from 3 a.m. to 11 a.m. on Friday. It said Wednesday that it had "to increase pressure on employers, who think that they can ignore the demands of their workforce and conduct wage negotiations in a patronizing way."
EVG's walkout will affect around 50 companies that provide rail services. Those include the main operator, state-owned Deutsche Bahn, which said long-distance services would not run between 3 a.m. and 1 p.m. on Friday and most regional trains would also be canceled.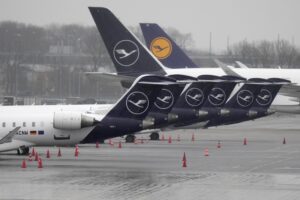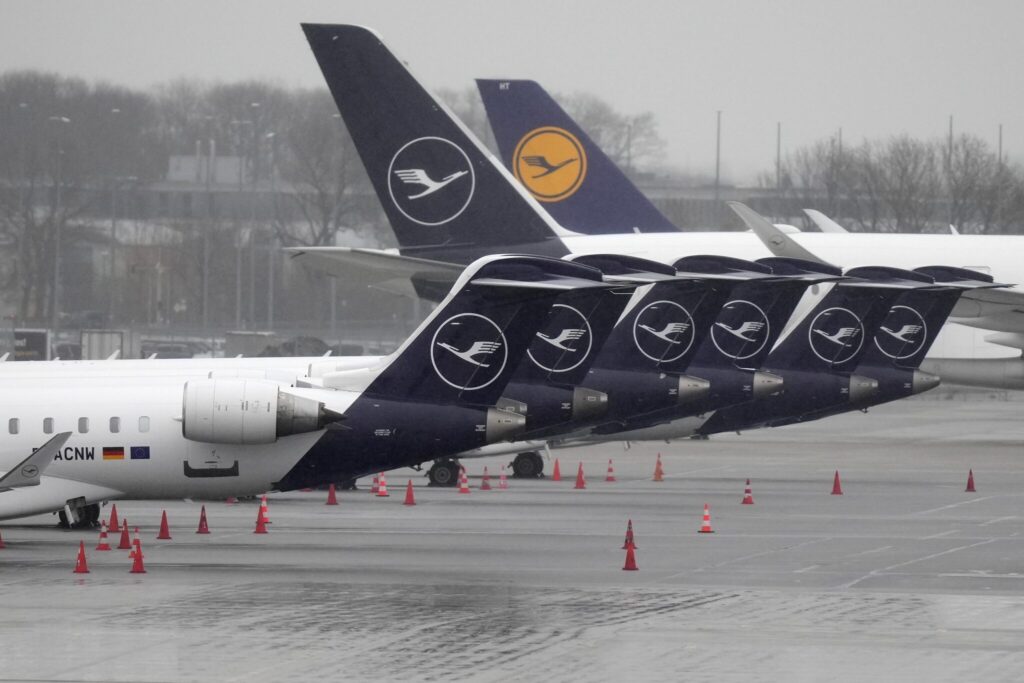 Deutsche Bahn personnel chief Martin Seiler described the strike as "completely pointless and unnecessary" and claimed that EVG's aim was to score points in a bitter long-term rivalry with the other main railway workers union, GDL, which is not involved in the current pay dispute.
The next round of talks with EVG is scheduled for Tuesday.
The walkout follows a full-day strike on March 27 that paralyzed the railway network. That walkout was coordinated with another union, ver.di, which brought most of Germany's airports and some regional transit networks to a standstill.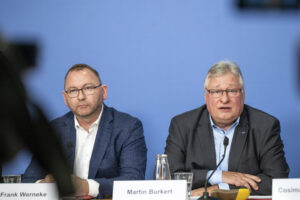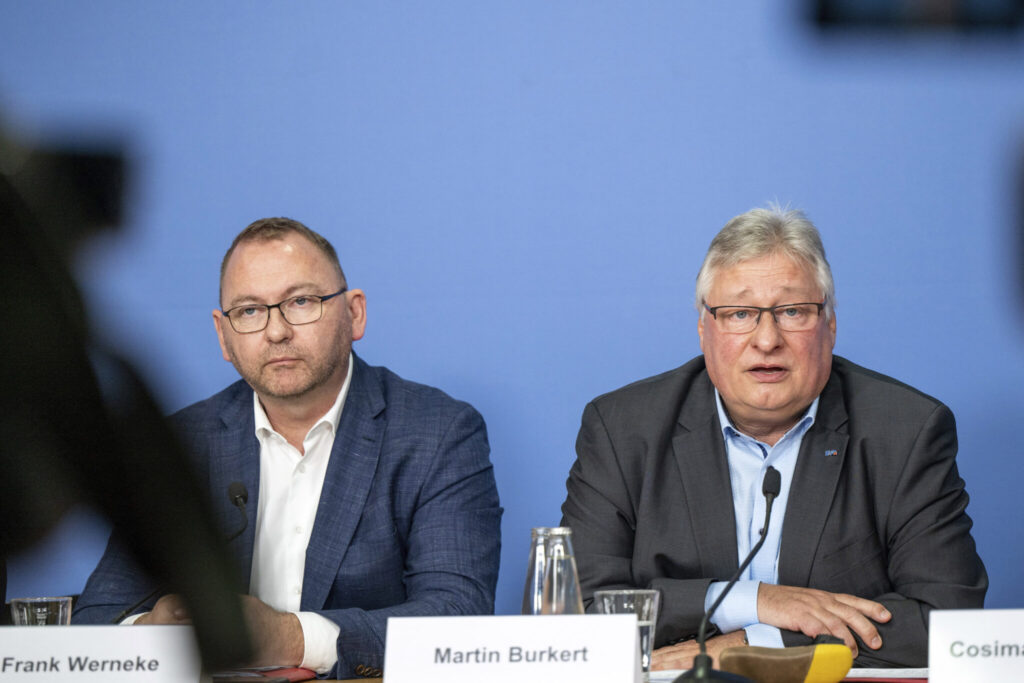 Ver.di has called security and service workers at Duesseldorf, Cologne-Bonn and Hamburg airports out on strike on Thursday and Friday.
EVG is seeking a raise of 12%. Ver.di is engaged in a series of pay negotiations — notably for employees of Germany's federal and municipal governments — in which it has sought a 10.5% pay raise, though mediators have proposed a compromise resulting in a lower increase.
Germany's annual inflation rate has declined from the levels it reached late last year but is still high. It stood at 7.4% in March.