Virginia's State Air Pollution Control Board on Wednesday voted 4-3 to exit a regional carbon emissions reduction program, a move backed by Gov. Glenn Youngkin (R) but rebuked by the state General Assembly. The board, a majority of whom are Youngkin appointees, voted at the Wednesday meeting in favor of withdrawing from the Regional Greenhouse Gas Initiative (RGGI), a program that issues tradable carbon-dioxide allowances and limits power plant emissions in participating states. Other participating states include Connecticut, Delaware, Maine, Maryland, Massachusetts, New Hampshire, New Jersey, New York, Pennsylvania, Rhode Island and Vermont. The Associated Press has the story:
VA OKs Youngkin plan to leave climate program
Newslooks- RICHMOND, Va. (AP)
Virginia regulators voted on Wednesday to advance Gov. Glenn Youngkin's plan to withdraw from a multistate carbon cap-and-trade program.
Virginia spent years under Democratic administrations moving toward participation in the Regional Greenhouse Gas Initiative, which environmental advocates say is a proven tool to help reduce pollution and address climate change. But that has been thrown into reverse since Youngkin, a Republican who says the program has functioned as a tax on electricity users with no environmental benefit, took office in January 2022.
Wednesday's final 4-3 vote by the state Air Pollution Control Board advanced the governor's proposal over a key hurdle in the administrative process, though his plan is ultimately expected to face a legal challenge.
"Today's commonsense decision by the Air Board to repeal RGGI protects Virginians from the failed program that is not only a regressive tax on families and businesses across the Commonwealth, but also does nothing to reduce pollution," Youngkin said in a statement after the vote.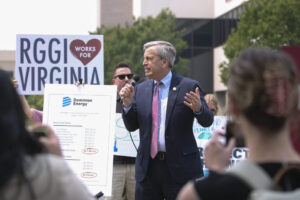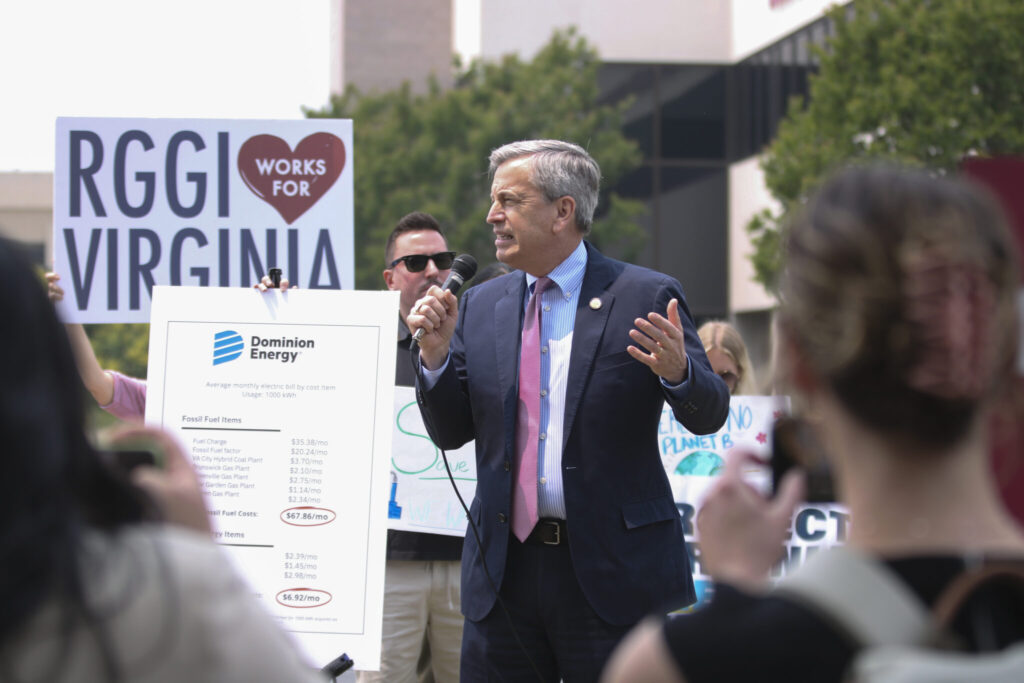 The Regional Greenhouse Gas Initiative is an effort by 12 mid-Atlantic and Northeast states to reduce power plants' carbon emissions. Participating states require plants of a certain generating capacity to purchase allowances to emit carbon dioxide, a greenhouse gas that contributes to global warming, which scientists say is already accelerating sea level rise and worsening extreme weather.
In Virginia, most proceeds from the sale of allowances — which have reached nearly $590 million so far — are divvied up between efforts to assist localities affected by recurrent flooding and sea-level rise, and a state-administered account to support energy efficiency programs for low-income individuals.
Youngkin, who acknowledges the threat of climate change and has pledged to address sea-level rise, says his concerns with RGGI (pronounced "Reggie") center on the state's electric utility policy and the 2020 law that made the state a full participant in the program.
The law included language that said the costs of allowances purchased through the initiative would be deemed environmental compliance costs that may be recovered from ratepayers of monopoly utilities Dominion Energy Virginia and Appalachian Power.
"The imposition of the RGGI 'carbon tax' fails to offer any incentive to change behavior. Current law allows power generators, such (as) Dominion Energy, to pass on all their costs, essentially bearing no cost for the carbon credits," a 2022 administration report said.
Nate Benforado, a senior attorney with the Southern Environmental Law Center, pushed back on that argument, noting that others required to comply are independent power producers that are regulated differently and account for about 30% of Virginia's power sector emissions.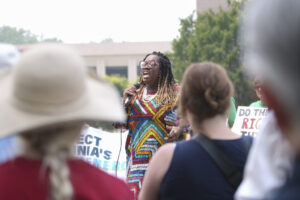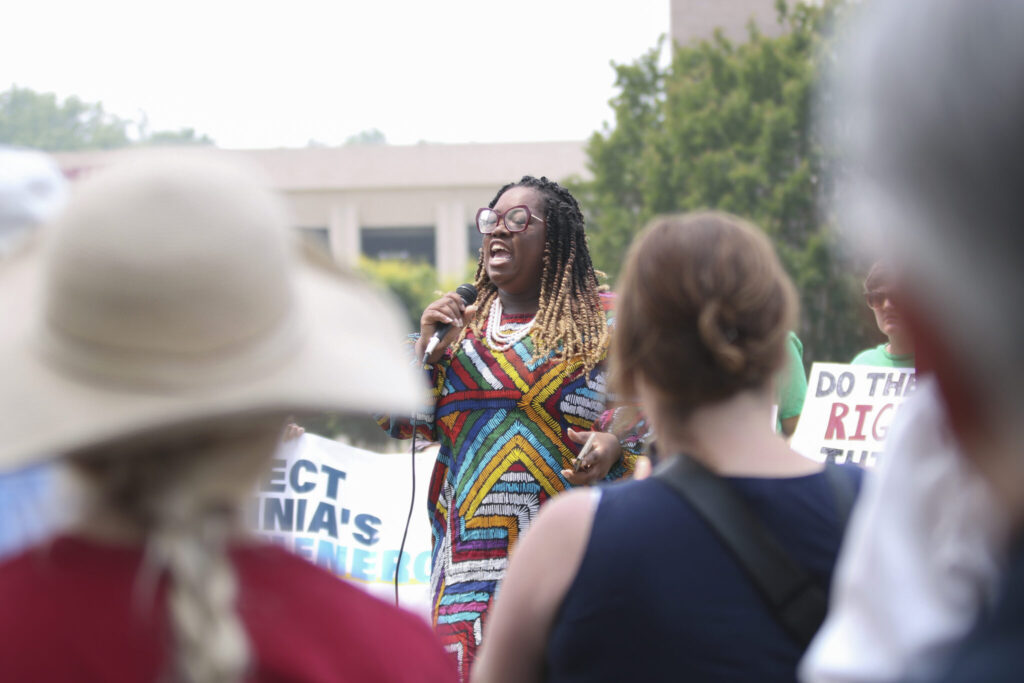 In public comment on the proposal, the SELC said Virginia's emission levels were stagnant in the decade before the state joined RGGI, followed by a "clear shift" in reductions in the years since.
"Virginia's annual total CO2 emissions from power plants declined by about 5.5 million tons/year — from about 32.8 million tons in 2020 to about 27.3 million tons in 2022 — a total decrease of 16.8% over just two years," the group said, citing data from the Environmental Protection Agency.
Some RGGI critics question whether that's due to participation in the program or other factors.
About 1,900 commenters weighed in through an online portal to oppose the governor's proposal during the most recent period for public comment, compared with approximately 600 in favor.
Among those supporting a repeal was Dominion, which serves around 2.7 million customers in Virginia. The utility wrote that RGGI participation does not further the goal of carbon reduction but "instead imparts unnecessary additional costs on Virginia customers with no evidence of incremental benefits."
To date, Dominion has incurred about $490 million in compliance costs and has recovered about $267 million from customers, spokesman Aaron Ruby said.
Appalachian Power spokeswoman Teresa Hamilton Hall said the company has incurred $742,000 in costs since 2021, most of which regulators said the company could recover from users.
"Compliance with RGGI adds to customer costs," she said.
In addition to their opposition to rescinding the program, RGGI advocates have argued that the way Youngkin's administration has sought to leave it — through administrative action after legislative attempts were defeated — is unlawful.
"We fully expect robust and ultimately successful legal challenges to ensue by any number of parties who will be harmed by this action," said Walton Shepherd, Virginia policy director and senior attorney for the Natural Resources Defense Council.
Wednesday's vote advances the proposal to an executive review period, after which it is expected to be published in the Virginia Register and could then be subject to legal challenge.