Blinken's First Official Africa Tour and the Chinese influence
US Secretary of State Antony Blinken recently wrapped up a trip to Africa in which he visited Kenya, Nigeria, and Senegal. Blinken and his counterparts in Nairobi, Abuja, and Dakar discussed a wide range of issues from democracy to climate change and armed conflict to COVID-19 vaccination efforts.

The first official visit to Africa by the top US diplomat was part of President Joe Biden's "America's back" agenda. The White House wants the world thinking that American leadership on the international stage has been restored following the four years of Trump's presidency.
But in some ways Blinken's tour highlighted the relative decline of US hegemony while underscoring how the US and China's competition for geopolitical power is playing out across Africa in increasingly visible ways.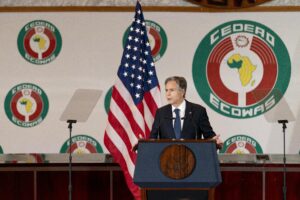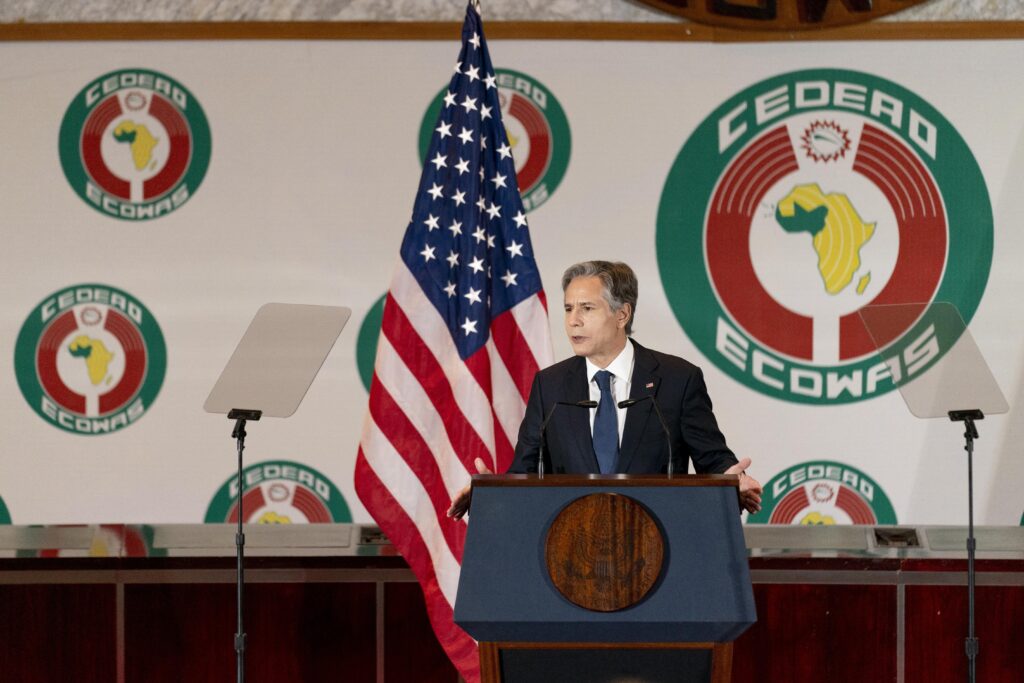 As the Associated Press reported, Blinken's drive through Nairobi, "took place in the shadow of or literally underneath a massive, Chinese-financed elevated expressway construction project" while in Nigeria the chief American diplomat's motorcade went by a "giant and unmissable headquarters building of the Chinese Chamber of Commerce in Nigeria, where a top official spoke only partially in jest of playing the US and China off each other and China's attractiveness as a partner." Also, in Dakar, the Senegalese capital, the locals are preparing for a China-Africa trade and investment event that will kick off within two weeks of Blinken leaving the West African country.
"It's about Africa" was how Blinken put it when going to pains to avoid criticizing the Chinese or African states' relationships with Beijing. Biden's administration is refraining from the tactics of the Trump administration in Africa which entailed trying to pressure nations on the continent to pick between Washington and Beijing.
The US's top diplomat was clear when he addressed an audience at the Economic Community of West African States (ECOWAS) headquarters in Abuja. "The United States doesn't want to limit your partnerships with other countries. We want to make your partnerships with us even stronger. We don't want to make you choose. We want to give you choices." Blinken declared that Washington's "engagement in Africa, with Africa, is not about China or any other third party."
Nonetheless, it was easy to understand how some of his statements pertained to China. For example, when meeting with Senegal's Economy Minister Amadou Hott during a signing ceremony in Dakar, Blinken said that the US is investing in Senegal "without saddling the country with a debt that it cannot handle."

The US Secretary of State made this trip to Africa at a time in which officials in Washington must contend with a growing list of challenges across the continent. These include the conflict in Ethiopia, Sudan's October 2021 coup, and the persistent threat posed by violent extremists in countries such as Burkina Faso, Niger, Mali, Mozambique, Somalia, Uganda, and so on.
Without doubt, China and Russia's deepening footprints in African countries fuel concerns in Washington and other western capitals. In the US there is a bipartisan consensus that Washington has interests in Africa which Beijing and Moscow threaten in various ways.
"Countering China was the lodestar of the Trump administration's Africa policy," explained Dr. Joseph Sany and Thomas P. Sheehy of the United State Institute of Peace's Africa Center. "While the Biden administration may be looking for general areas of cooperation with Beijing, its Africa policy will certainly reflect its overarching aim of challenging China."
Many analysts interpreted Blinken's tour this month in Africa as a "face-saving attempt to make up not only for Washington's lost ground to China, but also for the previous four years of total neglect and outright hostility toward Africa under former President Donald Trump," according to Chris Olaoluwa Ogunmodede, a West Africa expert at World Politics Review. "Indeed, during a [November 19] speech to the [ECOWAS], he also said the Biden administration would treat the continent as a 'major geopolitical power,' suggesting a marked change in approach from the Trump years."
Although Blinken's Africa trip did not include any visits to the Maghreb, he hosted his Moroccan counterpart, Nasser Bourita, shortly after returning to Washington. Blinken stressed how much Washington values its alliance with Rabat.
As the "Gateway to Africa", the North African kingdom is also becoming increasingly relevant to China's grander foreign policy vis-à-vis Africa. With Beijing determined to play a vital role in developing connectivity across the western Mediterranean by linking Europe and Africa, China's stakes in both Morocco and Algeria are growing. Beijing views the friction between Rabat and Algiers as problematic from the standpoint of Chinese interests, raising questions among analysts about Beijing potentially serving a mediating role to help make this part of the African continent increasingly operational within China's Belt and Road Initiative. Although Morocco is very close to the West, it would not be unreasonable to assume that the Biden administration has real concerns about Washington losing some influence in the North African country to China.

How much success the US can have it terms of pushing back against growing Chinese influence in Africa remains to be seen, as does the extent to which Washington can convince these countries that it serves their interests to cooperate with the US against Beijing. Clearly, both before and after the Trump presidency, Washington has been far less focused on Africa compared to Beijing, which has put much into the continent for many years whether in terms of strong diplomatic relations or trade and investment. But in any event, there is hardly any reason to believe that the Biden administration's concerns about Beijing's expanding footprint across the Global South will diminish any time in the foreseeable future. Within this context, a major challenge for African governments is to strategically leverage super-power rivalries to their advantage. To be sure, this is not only a challenge but also a valuable opportunity. By diversifying their foreign partnerships, African states should be able to act more independently on the international stage while ending their dependencies on France and other western powers that were once their colonial rulers. More By Giorgio Cafiero