How will a Bennett-Lapid government deal with Mid East ?
After twelve straight years at the helm as Israel's Prime Minister (and three more years between 1996-99), Benjamin Netanyahu may be in his final days in office, as MK Yair Lapid, leader of the centrist Yesh Atid Party announced tonight he has succeeded in forming a new coalition which will be the basis for a national unity government, together with MK Naftali Bennett, the leader of the nationalist Yamina Party, and six other parties.
The new coalition will consist of 61 Members of Knesset (out of a total of 120 seats), but it must first survive a confidence vote in the Knesset, which will likely take place on June 9. If successful, the governing coalition, branded as the Coalition of Change, is set to include two right wing parties (Bennett's Yamina with 6 seats and MK Gideon Saar's New Hope Party with 6 seats), three centrist parties (Lapid's Yesh Atid with 17 seats, Defense Minister Benny Gantz's Blue and White Party with 8 seats and MK Avigdor Liberman's Israeli Betenu Party with 7 seats) and two left wing parties (Meirav Michaeli's Labor Party with 7 seats and Nitzan Horwitz's Meretz Party with 6 seats), and for the first time in the history of the country, an Islamist Arab party, the Ra'am Party led by MK Mansour Abbas (with 4 seats).
The parties in the Coalition of Change are united by their opposition to Mr. Netanyahu and his policies and wish to see him out of office as soon as possible.  Nevertheless, such an effort cannot be sustained over a long period of time solely based on this factor.  The parties in the coalition understand that they all need to make compromises on policy and portfolios to make this coalition work.  They have therefore agreed the new government will be based on a power sharing arrangement, similar in its structure to the outgoing government, with Bennett serving for the first two years as Prime Minister, while Lapid will be Alternate Prime Minister and Foreign Minister, and after two years the two men will rotate in their positions. It will also function as a parity government, with equal power between the right side (Yamina and New Hope) which has 12 seats and the centrist-left-Arab side, which has 49 seats.    
Related: Biden's Mid-East Policy
The policy focus of the new government will be mostly on domestic issues – dealing with the economic fallout of COVID-19, passing a national budget in the Knesset after three years without a state budget, and lowering tensions between Jews and Arabs. Lapid and Bennett agreed to maintain the status quo on sensitive domestic issues such as an overhaul of the Israeli justice system, as well as state-religion relations.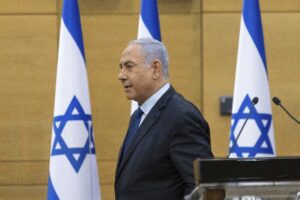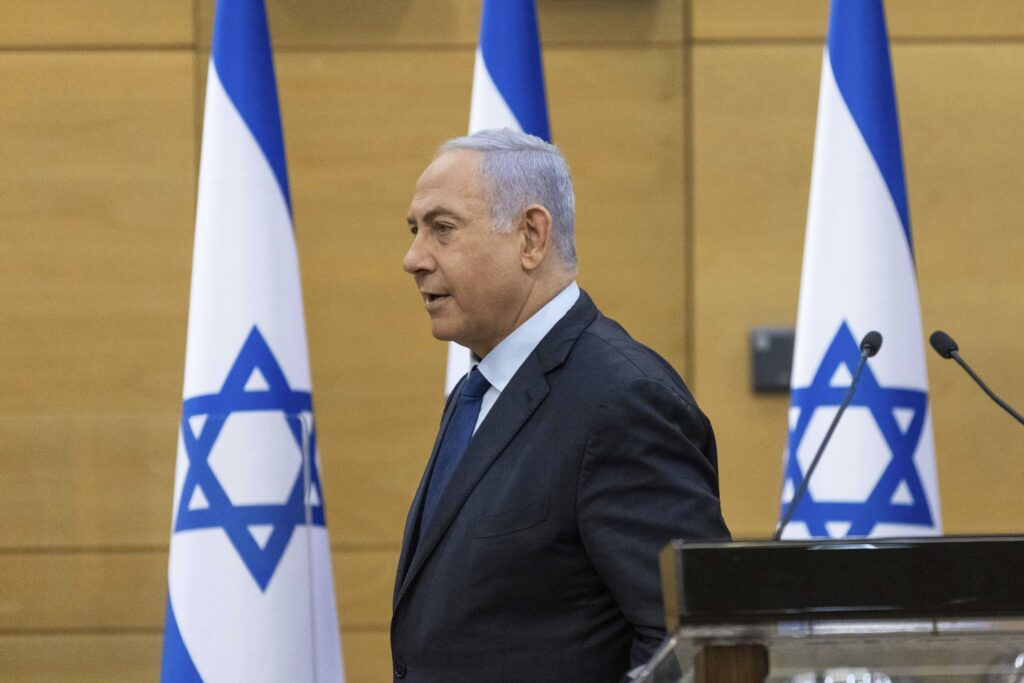 Bennett-Lapid and the Middle East ?
As for Israel's Middle East policy, no major changes are expected under the new government. Lapid and Bennett agreed on maintaining the status quo on Israeli-Palestinian-related matters. It will not attempt to advance a two-state solution but will also not opt to annex areas in the West Bank. It will likely continue security cooperation with Palestinian Authority but will not necessarily embrace the Palestinian leadership.
On Iran, there is a consensus among the Zionist parties on the right, center and left, over the need to prevent the Islamic Republic from getting a nuclear weapon. While Israel objects to a U.S return to the JCPOA, the dialogue between Jerusalem and Washington is expected to be less confrontational than during the Netanyahu era, attempting to bridge over differences or agree to disagree in "closed rooms" and not in public.
The Lapid-Bennett government will no doubt stand firm on issues related to Israeli security, including strengthening Israel's deterrence vis-a-vis Hizbullah in the north and Hamas in the south. The new government will most likely reach out to Arab countries which have peace and normalization agreements with Israel and will work to widen the circle of normalization. Of course, Israel enemies in the region will be looking to test the strength and resolve of this new government and it remains to be seen how effectively will Bennett and Lapid deal with provocations by Iran, Hizbullah and Hamas, as they arise.
The foreign and domestic challenges facing the new government are immense. This whole effort can still collapse over a change of vote by any one Member of Knesset.Also, many open questions remain as to the direction and the daily functioning of this very unusual coalition. Notwithstanding, it seems that Benjamin Netanyahu is at his weakest political point in a dozen years and may be in his last days in office. Read More By the Author
Disclaimer: The views and opinions expressed in this article are those of the authors and do not necessarily reflect the official policy or position of Newslooks.com