Les Raisins De L'espoir << Grapes of Hopes >>; A Noteworthy Novel
"Les Raisins de l'Espoir" (« Grapes of Hopes ») is the new novel of Pr. Ali Ouaissi. The author has made a career in the French public sector of medical research. After retiring, he fills up his free time with writing and music.
In his new novel, will the paths of Thomas, Celestin, Sandrine, Setkem and Shen, the main characters, coming from different horizons and tired of the vicissitudes of life, end up crossing? Will this meeting change their destiny?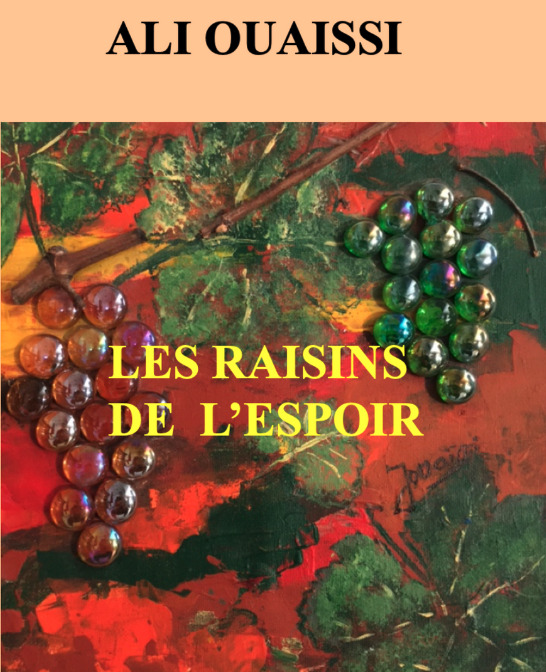 All three stories are captivating, and the mix of romance-culture-religion-human values is remarkable.
As usual in the author's novels, describing places, objects, and people is so meticulous that one would think they are actual facts/places/people.
On another level, the three stories show that the suffering is the same despite the difference in places, cultures, and social ranks. Abuse of power, exploitation of the weakest, sexual harassment, rape, and human trafficking, know no borders and are not specific to any region, religion, or social class.
The novel also highlights how humans, as pious as they are, as imbued with better values, can, in the blink of an eye, drop all convictions and values for personal interests, sometimes insignificant, or even bestial in extreme selfishness and hypocrisy.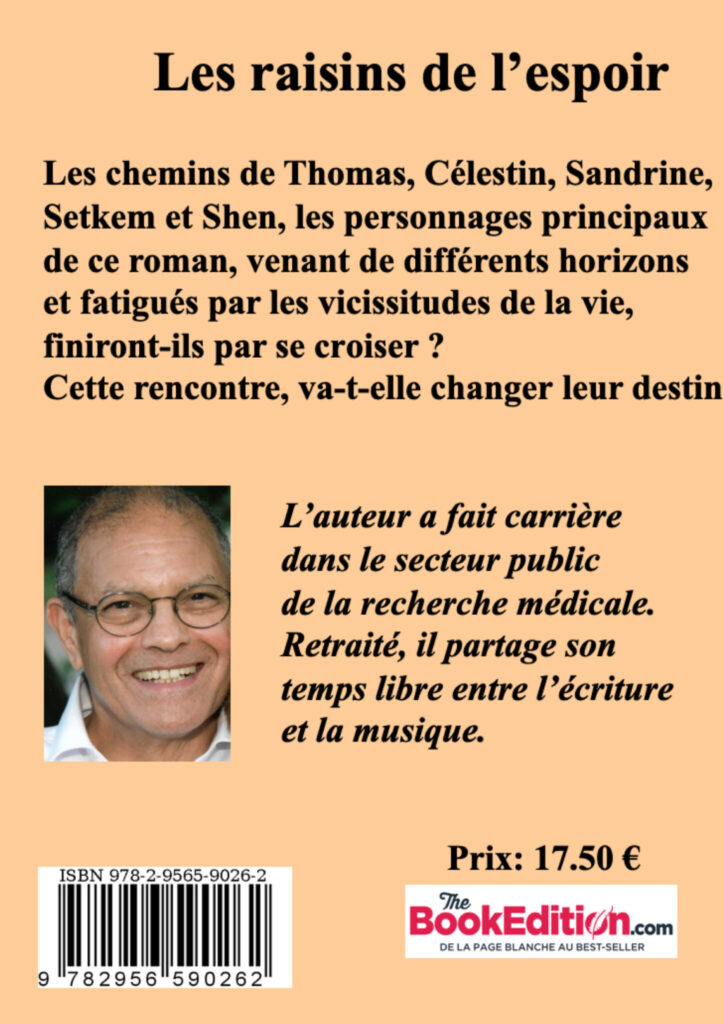 The novel does not fail to highlight the good people in all the environments described in these different stories and whose existence is not conditioned by wealth, age, or the availability of resources. These generous, willing, charitable, and protective souls are vital in maintaining hope among the diminished and poorest for a better future.
Pr. Ali Ouaissi is a former Senior Investigator, Pasteur Institute, Lille, France (1977–1982). He was the scientist in charge of research teams, "Institut National de la Santé et de la Recherche Médicale" (INSERM), research unit no. 167 (1992–1989). He was also the Director of Research (INSERM: 1989-2011), Head of CJF INSERM, no. 96-04 (1996–2000), Faculty of Medicine, Montpellier, Director of Research at INSERM (1989-2011); France; and the Head of the research unit no. 008, "Trypanosomatids Pathogeny" (2001–2007) that belongs to the "Institut de Recherche pour le Développement" (IRD). He has been a retired Scientist in the Directors' Grade since April 2011.
Pr. Ali Ouassi is the author of many other novels, including:
·        L'Etrange Destin d'Aminatou
·        Je t'ai Vu dans Mes Rêves
·        Dans le Sillage du Libertad
·        Rencontres au Cœur de l'Oasis
·        Meeting in the Oasis' Heart: Free Women in the Land of Islam (English version of "Rencontres au Cœur de l'Oasis")