Spain, Morocco, and Portugal Bid for 2030 World Cup
Newslooks Washington \ MAP
HM King Mohamed VI announced Morocco's joint bid with Spain and Portugal on Tuesday to host the World Cup in 2030.
"I would like to announce, before this assembly, that the Kingdom of Morocco has decided, together with Spain and Portugal, to present a joint bid to host the 2030 World Cup," said the Moroccan monarch in a message during the presentation of the Confederation of African Football (CAF) President's Outstanding Achievement Award 2022 to the Sovereign in Rwanda's Kigali.
"This joint bid, which is unprecedented in football history, will bring together Africa and Europe, the northern and southern Mediterranean, and the African, Arab, and Euro-Mediterranean worlds," said the Sovereign in this message read by the Minister of National Education, National Formation and Sport, Chakib Benmoussa.
King Mohamed VI further specified that this candidacy "will also bring out the best in all of us – in effect, a combination of genius, creativity, experience, and means."
The Spanish soccer federation is yet to confirm Morocco in the bid, saying the federations from the three nations would meet Wednesday in Rwanda. The 2030 World Cup hosts are expected to be announced in September 2024.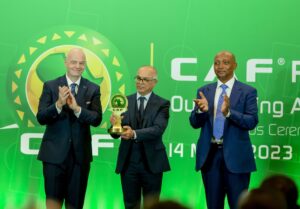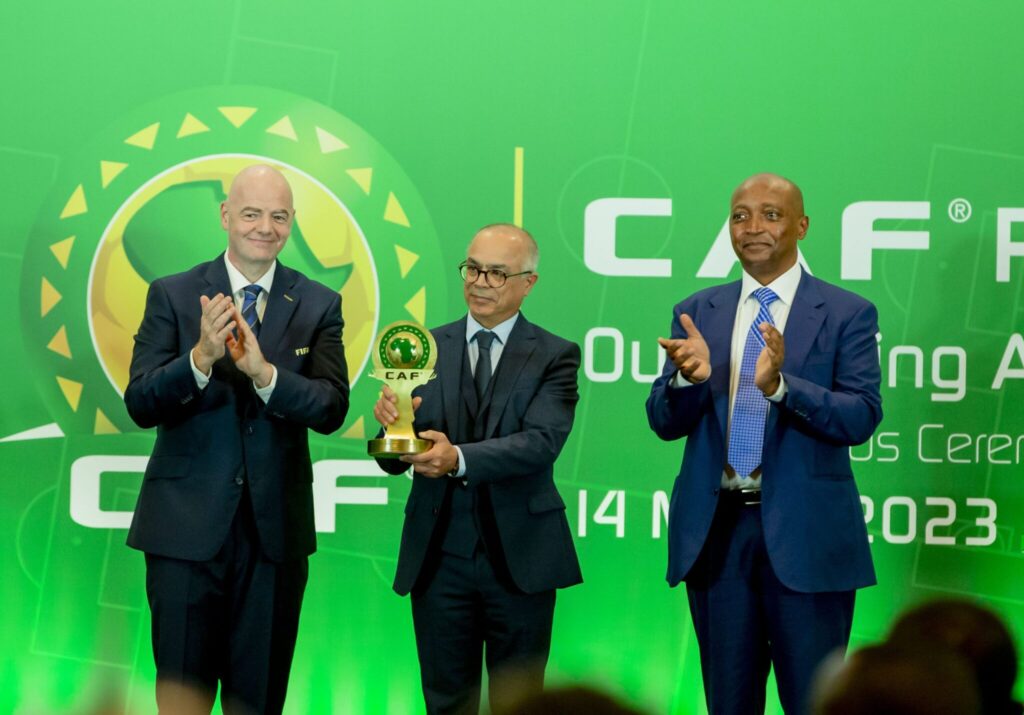 The Confederation of African Football (CAF) awarded on Tuesday in Kigali, Rwanda, its President's Outstanding Achievement Award 2022 to HM King Mohammed VI and Rwandan President Paul Kagame.
The trophy "CAF President's Outstanding Achievement Award" was presented by FIFA President Gianni Infantino and CAF President Patrice Motsepe to the Minister of National Education, Preschool and Sports, Chakib Benmoussa.
FIFA President Gianni Infantino, CAF Executive Committee members, CAF Member Associations Presidents, and soccer legends attended the award ceremony.
Thanks to the leadership of king Mohamed VI, the Moroccan national team, known as Atlas Lions, made history at the 2022 World Cup in Qatar. They became the first  Arab and African national team to qualify for the FIFA World Cup semi-finals. Despite their loss against France 2-0, they proved to be one of the more consistent teams from Africa — with six appearances at the World Cup.